Flappy Bird 2: sequel release goes vertical

The creator of Flappy Bird has revealed his first major release since shutting his hit game down. With "Swing Copters," we get a Flappy Bird successor – a game that basically has the same innards as Flappy Bird, but made vertical instead of horizontal. And you'll have to avoid swings instead of simple tubes.
Also this game doesn't look nearly so similar to Mario Bros. as the original Flappy Bird game. But it is still very, very clear that this game is made by the same fellow who made the original.
The game known as Flappy Bird was released earlier this year on the down-low. Developer Dong Nguyen was a relative unknown in the app development universe – until Flappy Bird took off. The most popular app for iPhone for several weeks at least, this game caught the attention of users around the world – then he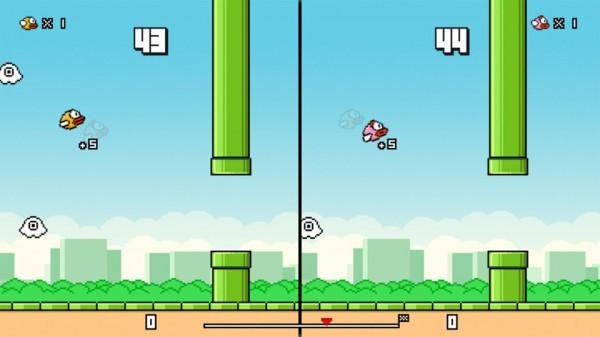 He returned to the market after several weeks with another game which added a second player to the Flappy Bird original. This game was
released to Amazon's app store exclusively
, readied for Amazon devices specifically.

Now you'll find Swing Copters to roll with more than a couple Amazon advertisements right out of the box. In the hands-on provided by
above, you'll see more than a couple Amazon ads throughout the small set of rounds.

This game will cost $0.99 USD when it's released on the 21st of August. At this time it's not clear whether the app will be outed on Android as well as iOS, or if it'll be released to the Amazon app store as well as Google Play. We shall see!