Bye-bye Birdie: Flappy Bird gets axed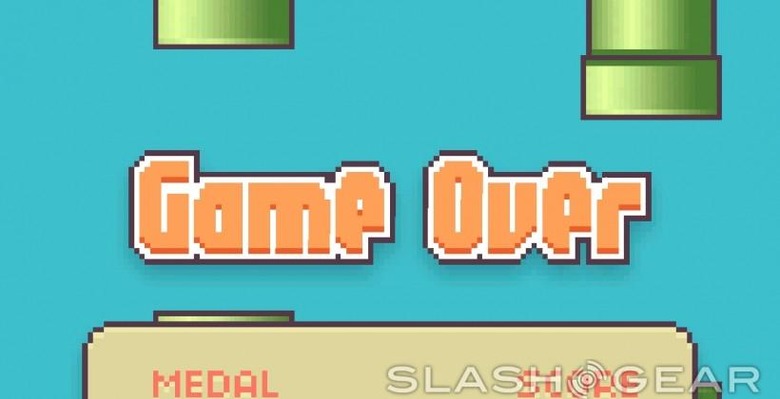 Hit iOS and Android game Flappy Bird has been yanked from the App Store and Google Play, after developer Dong Nguyen followed through on yesterday's threat to axe the top download amid ongoing controversy. The free game, said to be making Nguyen's Vietnamese studio around $50,000 a day in advertising revenue, had prompted accusations of stolen gameplay and graphics, leaving the developer to bemoan the attention and eventually opt to withdraw Flappy Bird altogether.
As of today, that means anybody looking to download Flappy Bird to their iPhone or Android handset will find themselves disappointed. The title had been simple to play but difficult to master, involving guiding a flying bird through a series of pipes and collecting points for each successfully navigated.
However, the sheer degree of difficulty left many gamers frustrated, some only ever achieving single digits despite their best efforts.
More controversial than Flappy Bird's challenge, however, was its development and graphical style. Nguyen faced ongoing accusations that he had stolen some of the design elements – such as the distinctively Nintendo-esque pipes – from other titles, and there were also suggestions that he had used bots to artificially boost downloads and raise the game's profile on the Android and iOS charts.
Unsurprisingly, there has been no shortage of Flappy Bird clones populating the App Store and Google Play, both before and after the original title was yanked. Nguyen said yesterday that he has no plans to sell the game, though the simple premise is likely to be repeated, if not by him, then by others.