Flappy Bird creator threatens to kill game over controversy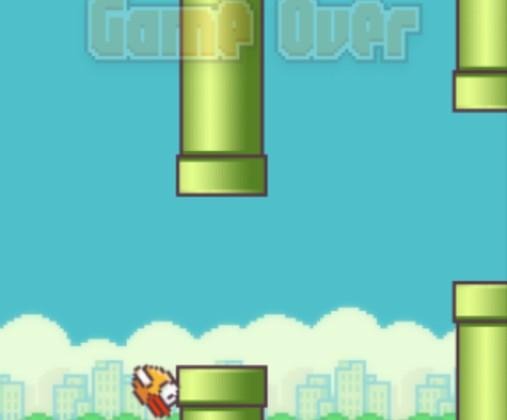 The creator of controversial and addictive mobile game Flappy Bird has said he plans to yank it from the App Store and Google Play within a day, claiming he "cannot take" the attention the title has called. Dong Nguyen announced the surprise news on Twitter today, saying that "22 hours from now" the game will be taken down, though subsequently insisting that it's "not anything related to legal issues" such as accusations that he copied some of the graphics from other developers, including Nintendo.
Flappy Bird is a free download, but has been making Nguyen around $50,000 in advertising revenue a day, according to a report from The Verge last week. The game is currently at the top of the free download charts for both Android and iOS.
Gameplay is straightforward, with players needing to guide a bird through a maze of pipes, scoring points for each pipe they pass. Crashing restarts the game completely, and while the simple premise has proved easy to pick up, the degree of difficulty has left some players frustrated.
However, there have also been accusations that at least some of the 8-bit-style graphics were copied from other developers' games, including the distinctive Nintendo-style pipes the bird must avoid. "Our work is heavily influenced by retro pixelated games in its golden age" Nguyen's studio, dotGears, claims. "Everything is pure, extremely hard and incredibly fun to play."
Nguyen says that he has no plans to sell Flappy Bird, despite multiple requests both before and after today's ultimatum for the game, and says he intends to continue creating new titles.