Five Fire TV updates to make it the streamer to beat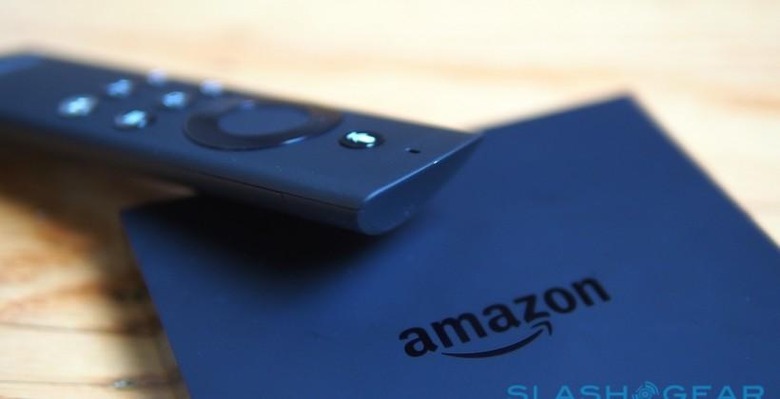 Amazon's Fire TV launched last week to grand fanfare and plenty of promise, but as we discovered in our review the streaming box isn't quite perfect yet. Taking on Apple TV, Chromecast, and Roku with faster performance, easier search, and more compelling gaming makes a lot of sense, but some aspects of the Fire TV experience still need work. Head on past the cut to find the five tweaks that could make Fire TV the set-top box to beat.
Supercharge Voice Search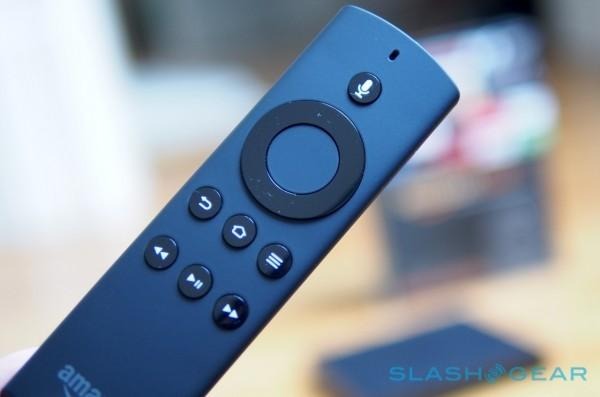 Fire TV's Voice Search feature is one of the set-top box's big surprises: it actually works. Sure, the foreign names can trip Amazon up, but for the most part it's easy to hold down the microphone button and mutter whatever you're looking for into the remote.
Unfortunately, while Voice Search is accurate, it's hardly inclusive. Right now it'll bring up results from Amazon's own catalog and, if you're a subscriber, Hulu Plus. Other services, like Netflix, are out of luck. If Amazon can extend voice control throughout Fire TV, and make it intelligent enough to react to natural language instructions – like "play me romantic songs" or "show me the top-rated Angelina Jolie movie" – that would be a big advantage over Apple TV and Chromecast.
Bring Amazon Shopping to the TV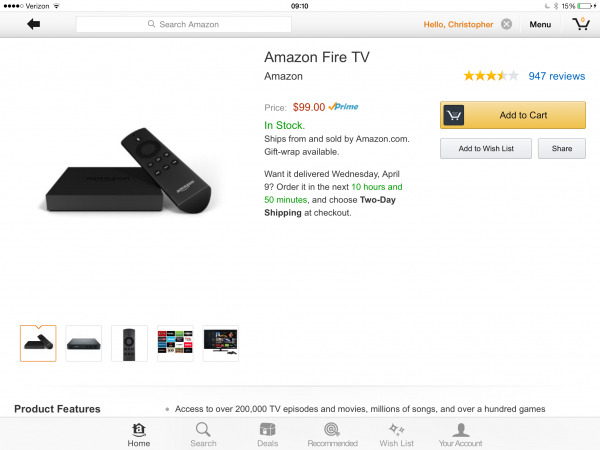 Fire TV is all about selling you Amazon content and services: not for nothing is Prime membership and pay-per-view video the first thing that comes up when you're looking for entertainment. So it seems strange that Amazon hasn't opened up its store doors to broader access to its catalog.
Sitting back on the couch and picking through the best products on Amazon's virtual shelves seems a natural addition to Fire TV, and we can only assume Amazon is working on it – perhaps building on its Amazon Windowshop app with its tablet-friendly UI.
Take the UI to its Logical (and Usable) Conclusion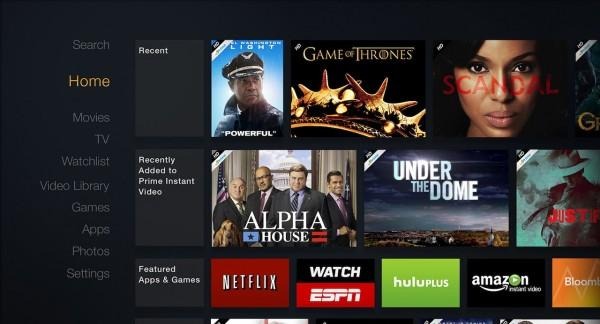 Where Apple TV and Roku split content into different silos, organized by provider, Fire TV makes a stab at a more encompassing interface [NB: Roku's universal search encompasses all services, though its UI still has different categories for each service]. Recent movies, TV shows, and apps are listed chronologically, for instance, in a series of side-scrolling timelines.
However, right now that rich chronology is only for Fire TV content. If you used Netflix, or Hulu Plus, or some other provider then you'll see the app tile in the "Recent" list, not what you actually watched. There's also no way to manually control the app layout, so you can't pin Netflix near the top, or pull out Amazon's "International" genre category to the homescreen, even if that's the section you're most often interested in.
Embrace Third-Party Developers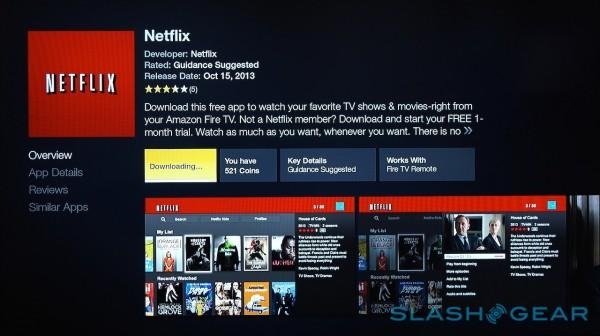 Amazon Instant Video and Hulu Plus look great on Fire TV. Netflix and other apps, however, look like they've been dragged over from Android tablets. According to Amazon, Fire TV is "open" but the fruits of that are yet to arrive.
The result is that even those titles which are available through Amazon's Appstore might not look so hot on Fire TV, until developers get around to crafting HDTV-ready UIs for them. Being proactive and trying to give devs as much help in doing that as possible could help Fire TV get an edge as it makes sure third-party apps not only look great from the couch, but integrate fully with Amazon's unique features like Voice Search.
Grab the Multi-Device-Gaming Crown from Xbox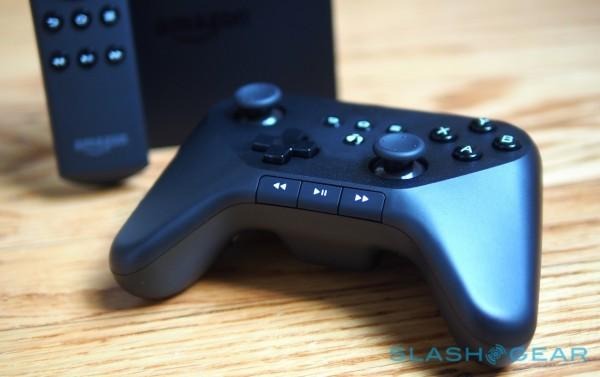 Gaming is one of Amazon's key differentiators for Fire TV, and there's even a $39.99 gamepad if you take your play seriously. First out of the gate from Amazon Game Studios for the set-top box is Sev Zero, a first-person shooter similar to Xbox's Halo, which runs surprisingly well on the quadcore Fire TV.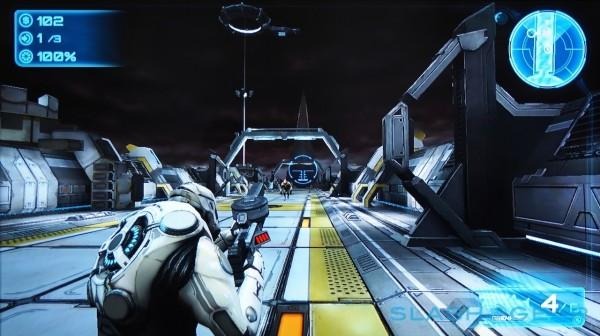 However, with some cross-platform smarts, Amazon could grab the multi-device gaming crown from Microsoft before Xbox and Windows Phone have a chance to capitalize on it. Games that integrate both Fire TV and Amazon's app footprint on Android and iOS devices could extend casual play out of the living room and into the bus queue, on the commute, and in breaks at school.
Microsoft has been talking about something along those lines between Xbox and Windows Phone for the past few years, but is yet to show anything especially convincing. Amazon Game Studios could well show them how it's done.
Are you tempted by Fire TV, or are you opting for a different set-top box? Let us know in the comments!