Fitbit recalls Force over skin irritation complaints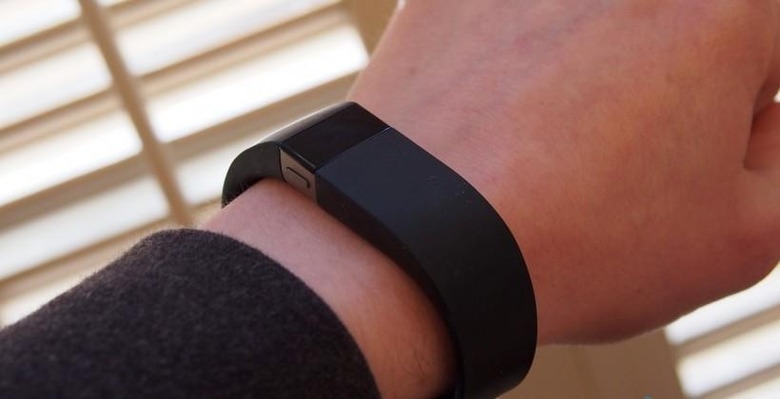 Fitbit is halting sales of its Force flagship fitness tracker, and recalling all existing units already on users' wrists, after a spate of skin irritation issues. The issue – which saw some Force wearers reporting what appeared to be allergic reactions to the silicone band, leaving their wrists red and inflamed where it had come into contact with their skin – only affects "a small percentage of Force users" Fitbit said in a statement, but will still offer a full refund to any existing owners who want to return the wearable.
Word of the issue initially broke in Fitbit's user forums, where more than five hundred Force owners have chimed in with reports of reactions to the strap. Exactly how that manifests has varied by wearer: some have merely seen discoloration of their skin, while at the other extreme there have been cases of peeling flesh and sores.
Fitbit, for its part, says that its recall is voluntary – rather than being mandated by regulators – and that it is doing so "out of an abundance of caution." Sales of new Force trackers have ceased, and anybody who wants to send back their unit is promised a refund at "full retail price."
As for what they could replace it with, Fitbit says it's working on a replacement tracker and will have news of it soon. The company had been working on features like smartphone integration, connecting the Force to a nearby iPhone so that caller ID and other information could be shown on the wearable's display.
Those who want to take advantage of the offer should use Fitbit's contact form. The company will send out a returns kit, and then process the refund check within 2-6 weeks.
"From the beginning, we've taken this matter very seriously. We hired independent labs and medical experts to conduct a thorough investigation, and have now learned enough to take further action. The materials used in Force are commonly found in many consumer products, and affected users are likely experiencing an allergic reaction to these materials.

While only a small percentage of Force users have reported any issue, we care about every one of our customers. We have stopped selling Force and are in the process of conducting a voluntary recall, out of an abundance of caution. We are also offering a refund directly to consumers for full retail price. We want to thank each and every member of the Fitbit community for their continued loyalty and support. We are working on our next-generation tracker and will announce news about it soon." Fitbit statement
VIA Consumerist