Fitbit pulled from Apple Store, likely due to HealthKit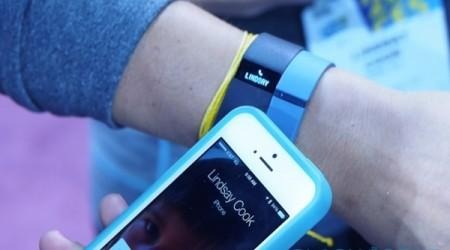 Fitbit's aim is to build their own platform up, much like the robust system Jawbone has with Up. The difference, at least as Apple seems to view it, is that Jawbone supports HealthKit, Apple's back-end for cobbling together your health stats. Fitbit has already noted they aren't interested in supporting Apple's health initiative, instead taking the "wait and see" approach. It seems that's finally caught up with them, and like another Apple partner, has been yanked form the Apple Store (at least online) altogether.Previous news of Fitbit deciding to forgo the HealthKit platform caused rumors to ripple through the blogosphere about Apple preparing to ban them from their stores. It seems those rumors were accurate, and though we'll never know why Fitbit is no longer available via the Apple Store, it's hard to view the timing as coincidental.
This is reminiscent of Bose being pulled from the Apple Store after a dust-up over patents and NFL players being banned for wearing non-Bose headphones, notably Apple-owned Beats. Again, we were never afforded the actual reason for the split, but the timing was a bit too close to assume it had nothing to do with those outside influences.
Fitbit also recently released new wearables — none of which work with HealthKit in any way. According to Fitbit, they'll change course if they get enough demand from their users to support HealthKit, which might have been a back-handed compliment that nobody really wanted Apple's platform anyway.
Apple still sells other wearables, like the aforementioned Jawbone and severely dated Nike Fuelband, so we can't point to a "clearing out the store for Apple Watch" move just yet.