Fitbit Flyer wireless headphones launch alongside Ionic smartwatch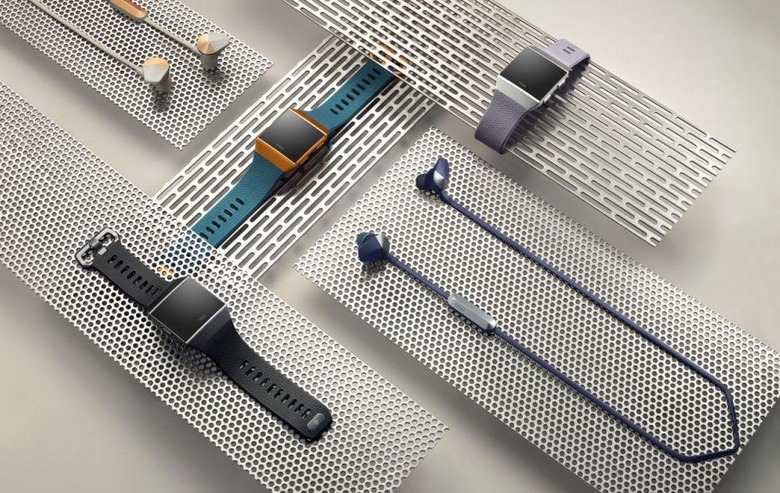 The reveal of the Ionic smartwatch isn't the only big announcement Fitbit is making today. The company also revealed its new Flyer wireless headphones, which are meant to be go hand-in-hand with the Ionic. In fact, one of the biggest draws of these headphones for Ionic users will likely be the fact that they can be connected directly to the smartwatch itself, with no phone necessary.
Add to that the fact that the Ionic comes with 2.5GB of onboard storage for whatever songs you may be listening to at the moment, and the pairing between the two becomes even more obvious. It seems that Fitbit did indeed intend for these devices to be used in tandem from the start, so don't be surprised to see Fitbit (or other retailers) pushing these Flyer headphones when you attempt to purchase an Ionic watch.
As far as they Flyers themselves are concerned, we're getting pretty much what we'd expect out of a pair of headphones made by a fitness company. The Flyers are rain, splash, and sweatproof thanks to Fitbit's "hydrophobic nano-coating," and come with swappable ear tips, wings, and fins so you can find a better fit than other one-size-fits-all earbuds out there.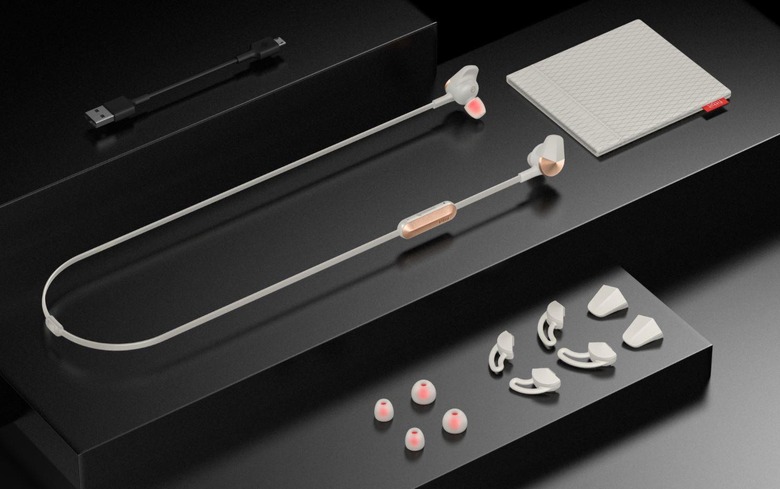 You can expect around 6 hours of battery life with the Fitbit Flyer, and the ability to accept calls or summon your phone's AI assistant is present as well thanks to the in-line control box. It's through this box that you'll also control audio playback, with three buttons present for play/pause, moving through your playlist, and changing the volume. Fitbit Flyer also uses Waves MaxxAudio technology, giving you two sound profiles to choose from – Signature, the standard profile, or Power Boost, which amplifies bass.
As with the Ionic, Fitbit Flyer is up for pre-order today on Fitbit.com and listings from other retailers should be going live tomorrow. We'll see the Fitbit Flyer launch in October, probably on the same day as the Ionic. These headphones will cost $129.95 when they arrive, so if you're planning on picking up the $300 Ionic smartwatch at the same time, be prepared to plop down some cash.