Fisker lends official statement to Karma fire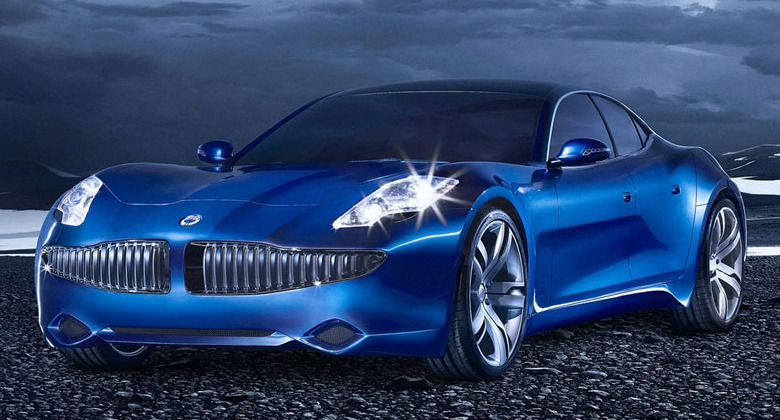 An official statement has been released regarding the Fisker Karma roadside fire incident that occurred back on the 10th of August. This incident has been provided with a detailed account by none other than Fisker representatives who speak in detail on what caused the fire and how a recall on a cooling fan inside the vehicle will be conducted. At the moment it appears that the recall campaign will not have a financial impact on Fisker.
The incident at hand has been described as a fire in the left front of the vehicle which sat specifically forward of the wheel and started near the low temperature cooling fan. This fan has been accused of starting the fire, and will be the subject of a recall. Fisker has decided that the sealed component here had an internal fault, this causing it to fail and overheat, starting a slow burning fire.
A part of the full Fisker statement on the subject included how the recall will take place and how the owner of the vehicle involved in the incident has responded as well.
Fisker has already contacted its retailer network. Customers are expected to be contacted by retailers, ahead of their receiving formal notice from the company by mail, to have the cooling fan replaced with a unit that meets the required specifications. At the same time an additional fuse will be installed for added protection.

In their investigation, independent experts established that the incident was not caused by the Lithium-ion battery pack, new technology components, engine component packaging or unique exhaust routing of the Fisker Karma.

"We are committed to responding swiftly and decisively to events such as this to ensure total customer satisfaction," says Executive Chairman and Co-Founder, Henrik Fisker. "This incident resulted from a single, faulty component, not our unique EVer powertrain or the engineering of the Karma. As this situation demonstrates, Fisker Automotive is dedicated to doing whatever is necessary to address safety and quality

concerns."

The owner of the car involved in the Woodside incident, Mr. Rudy Burger commented: "I have been incredibly impressed with the way Fisker has handled this incident. I have personally started seven technology companies and know from direct experience that the US needs more innovative companies of this type, especially in the automobile sector.

"Fisker is a great company and one that I am personally planning to invest in. I look forward to getting behind the wheel of my next Fisker."
Check out our timeline below to see recent information on this subject as well as our Fisker portal to keep up to date on all things related to the next-generation automobile company.