First Official Apple Store In Hong Kong To Open September 24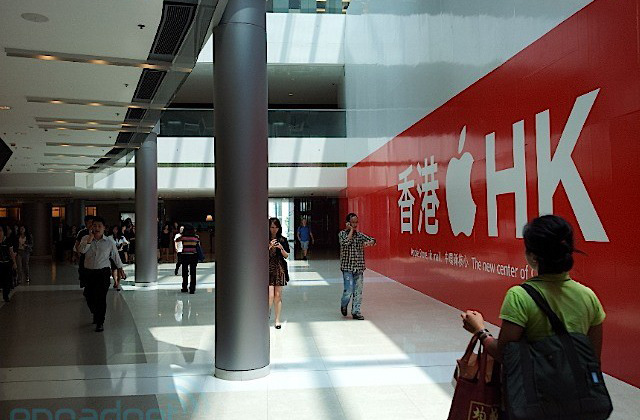 Apple's first official retail store in Hong Kong will be opening on September 24. The new flagship Apple retail center is being constructed inside Hong Kong's high-profile International Finance Center (IFC), which is a waterfront commercial development with a four-story shopping center of more than 200 premium brand stores.
We first heard of the new location back in February with construction startng in June. The two-story Apple Store will offer 20,000 square feet of retail space and will employ 300 employees to serve roughly 40,000 customers a day. This figure is four times the volume of your typical Apple Store in the US.
Apple's business in Asia has seen dramatic growth with last quarter's revenue in China having multiplied six times when compared to the same quarter in the previous year, reaching $3.8 billion. High demand for Apple's brand can be seen in the plethora of fake Apple Stores throughout China, where there's only four official Apple Stores at the moment.
This new Hong Kong location should open just in time to welcome the iPhone 5, which is rumored to debut in the US sometime in October with a possible launch on China Mobile around the same time. When Apple launched the iPad 2 in China, it was said to have sold out in less than four hours. It'll be interesting to see reception of the next-gen iPhone when it makes its way to Asia.
[via Apple Insider]