China Discovers 22 More Fake Apple Stores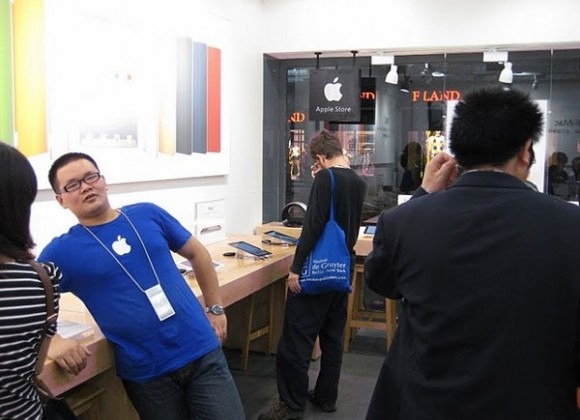 Remember the fake Apple store discovered in Kunming, China that sparked a firestorm of media attention back in July? Well, there are plenty more like it throughout the country and in recent weeks Chinese authorities have been tracking them down. China's Administration for Industry and Commerce in Yunnan have discovered at least 22 more unauthorized Apple stores that it has ordered to stop using Apple's logo.
Knock-off goods are common in China, but the fake Apple store discovered in July was a very convincing copy of an entire Apple store. It was reported that the employees working there even believed they were working at an actual Apple store. Since that time, authorities have moved to shut down that store and have carried out inspections on 300 shops in Kunming.
However, it's not clear whether the 22 unauthorized resellers discovered were selling knock-off Apple products or genuine items that were smuggled into the country or obtained through other unauthorized channels. They have been ordered to stop using Apple's logos and a complaint hotline has been setup to boost monitoring. Apple currently only has four official stores in China.
[via Reuters]