First non-Sony VAIO to arrive in US this October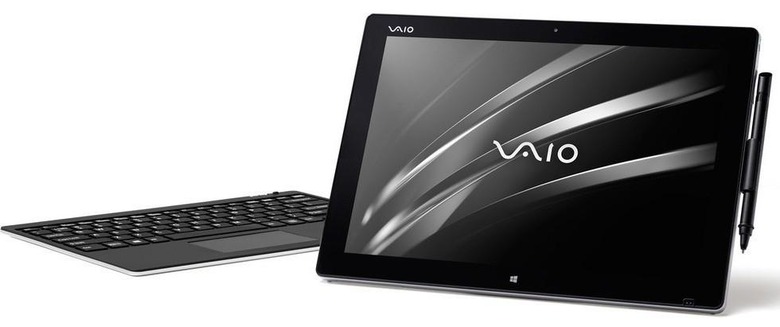 It was over a year ago that Sony spun off its VAIO PC brand, selling it to Japan Industrial Partners, who chose to limit their products to the Japanese market. But now, the reborn VAIO computers are ready to go international, and the company says it will begin selling them in the US starting in October. The first model will be the VAIO Canvas Z, a "monster tablet" with a detachable keyboard, and it will be available on VAIO's US website and at Microsoft's retail stores starting October 5th.
VAIO says the Canvas Z will have a starting price of $2,200, depending on the specs, but options include an Intel i7 processor, up to 16GB of RAM, and a 256GB SSD. Pre-orders will start being accepted sometime in mid-September. The company adds that other than the US, the only other market they will be selling in is Brazil, however specific products and prices for the country haven't been decided yet.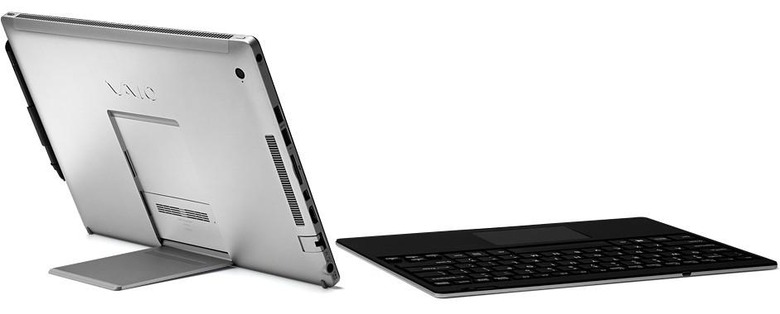 In an interview with the Wall Street Journal, VAIO's CEO Yoshimi Ota said they are using a different strategy than former owner Sony. The new VAIO brand is focusing on specialized markets, such as creative professionals like designers and photographers that often use Apple's computers. "We are not interested in cheap models for everyone," Ota commented, adding that Sony only targeted a wide range of the market, ignoring profitability.
The WSJ interview also revealed that Ota has plans for VAIO to eventually branch out from just making PCs, and eventually start producing communication devices, wearables, and even factory-automation machines with artificial intelligence. They will soon start making their own line of entertainment robots, as they are currently building bipedal robotic toys for Fujisoft, using the factory where Sony used to manufacture its robot dog Aibo of all places.
SOURCE Wall Street Journal