Firefox OS launching: Spain this week for open-source Android challenger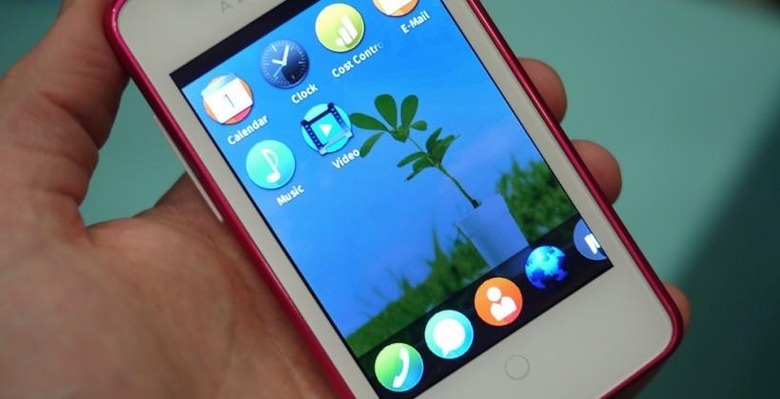 The first Firefox OS smartphones, the Alcatel One Touch Fire and the ZTE Open, will hit the market "soon" Mozilla has confirmed this morning, promising imminent launches from Duetsche Telekom and Telefonica. The two new handsets run Mozilla's own alternative to Android, Firefox OS, taking a web-centric perspective on apps and services in order to keep costs down and make the phones more appealing to developing markets. According to Telefonica, the first device will hit this week.
That focus means that neither the One Touch Fire or the Open will challenge, say, the iPhone or Galaxy S 4 in terms of functionality or performance. In fact, as we discovered with a pre-production One Touch Fire back at Mobile World Congress, both phone and platform definitely deliver a more pedestrian experience than even what we're used to on cheap Android handsets.
Nonetheless, Firefox OS has some support from carriers, who in many cases are eager to see another player enter the mobile OS market and erode some of Google and Apple's current dominance.
Alcatel One Touch Fire hands-on:
Exact launch plans will be left up to carriers themselves to announce, Mozilla says, but Telefonica has already waded in. "This week marks a key turning point for the industry as we launch the first commercial Firefox OS devices in Spain" COO José María Álvarez Palette said today. The ZTE Open will arrive on the network on Tuesday, July 2, priced at €69 ($90).
It's not the only platform play the operator is following, however; last month, Telefonica said – somewhat vaguely – that it would be making more of an effortto push Windows Phone as well.
Deutsche Telekom, meanwhile, is only saying that it will be offering Firefox OS devices in Poland initially, with no word on when exactly they will hit the shelves. Meanwhile, Telenor will launch Firefox OS phones in Central and Eastern Europe later this year.