Firefly Online Preview Brings Us Closer To QMX-Made Greatness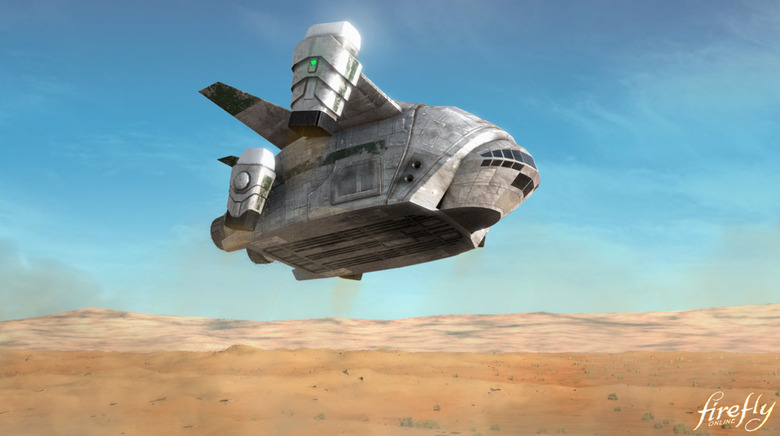 There's a real call for a return to glory for the Joss Whedon* original television series Firefly, tragically cut short well before the end of its potential lifespan. Set to appear sometime inside the summer of 2014, the folks at Quantum Mechanix have taken on the task of producing Firefly as an online game, one that massive amounts of players will be able to roll with at once. Before then, they have shown off a series of preview images that'll land as a final product in the next few months.
Shown off for the first time back at San Diego Comic Con 2013, QMX showed how the game would take the part of the creator of dreams in this return of the title to the world. With "cross platform, cross device*" support suggested and the giant dump of images and media shown off this week, we're allowing ourselves to hope.
**At least Mac OS X and PC, as announced just yesterday.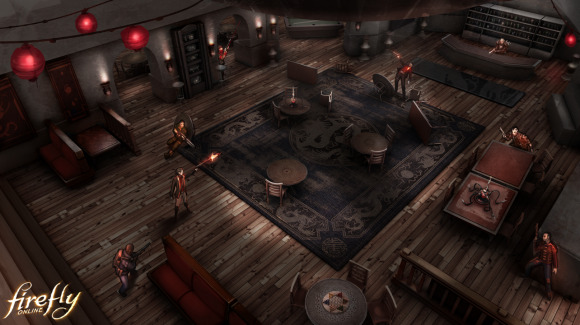 While we have been burned before – there's still no final word on any continuation of the TV series or additional movie – this title seems like the real deal.
*That said, it's important to note that Whedon isn't directly involved in the creation of this game, but the crews in charge of creating the title are working up to his standards. It's been made clear that QMX absolutely does not want "to disappoint Joss."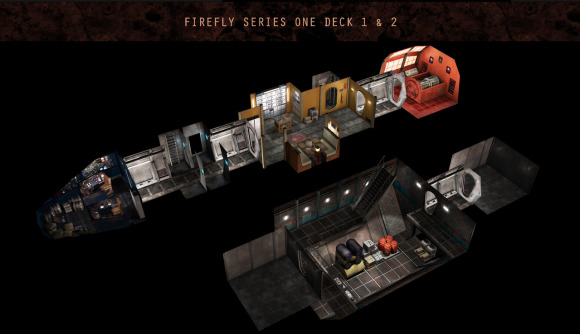 Speaking with io9 this week, QMX's own Andy Gore suggested that one of the more amazing elements in the game will be Firefly Online's own "Free Flight Engine." This system will work with a massive guide for travel and a "reactive" 3D user interface.
"If you could imagine the map of the verse (complete with the nebula gases), in 3D, with all the planet renders that you can zoom in, zoom out and fly through. It looks utterly amazing." – Andy Gore, QMX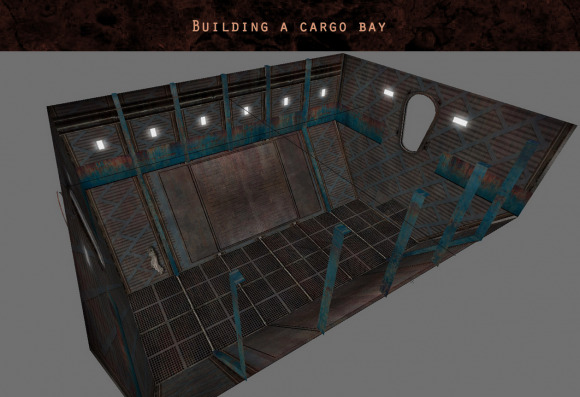 Like most MMORPGs, this game will work with a storyline as well as regular updates. It's not clear at this point if these downloadable content packs will be free or if they'll cost a certain amount each time they're launched. And for those that don't necessarily want to join in on the larger quest, there's always a bunch of fun pirating and vigilante work to be done.
Just like the TV show, this online game will work with "Jobs". These quests will not only appear as a result an in-game creator, but as a player-created system as well. Like being able to set bounties on your best friend, you'll be able to "craft adventures" as you see fit. Fun stuff!
Expect this title to bring the heat on several platforms by the time the middle of the year 2014. We'll almost certainly see a whole lot more for gameplay and inner workings before then – stay tuned!
SOURCE: KeepFlying