Fire Emblem: Awakening retail release reportedly delayed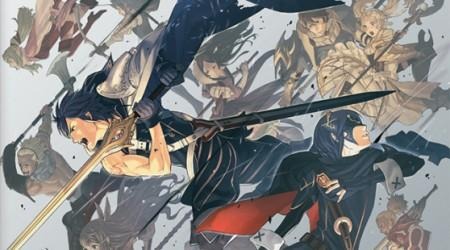 Sad news for those of you who were planning to pick up a copy of Fire Emblem: Awakening today, as it seems that a number of retailers in the US aren't getting their shipments in until later this week. The game was scheduled to launch today in the US, but Game Informer has spoken to some Best Buy and GameStop stores that say they haven't received shipments yet. Just the same, it seems Amazon is warning potential purchasers of a possible shipping delay, so many players may not be getting Fire Emblem: Awakening today.
Best Buy told Game Informer that it isn't likely to receive the game until Wednesday, February 6, while GameStop said its shipments might not come in until Friday, February 8. Of course, it's impossible to check with all GameStop and Best Buy stores, but the GameStop stores we called up they told us the same thing: no shipments until later this week. One GameStop employee said that the games may arrive by Wednesday, but Friday is probably the safer bet.
All of this, it seems, can be blamed on some kind of shipping error. We aren't entirely sure what's preventing these stores from receiving their copies of the game, but the problem is big enough that its retail release is now being pushed back a couple of days in some areas. In any case, there are probably still some stores receiving the game today, so if you've been hankering for some Fire Emblem action, call up the game stores around you and see if they've got it available.
There's always the digital release too, with the game available right now through the 3DS eShop. It's a shame to hear about these delays, as Fire Emblem: Awakening is being lauded as one of the best games on the 3DS. Did any of you manage to secure a copy of Fire Emblem: Awakening today, or are you hearing similar things from the store you pre-ordered it at?