Final Cut Pro X update brings RED support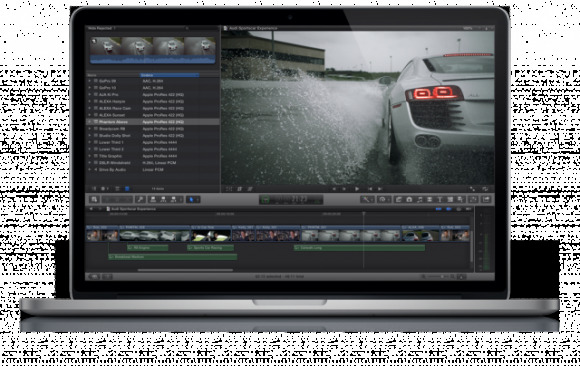 Apple released an update for its Final Cut Pro X video editing software yesterday, adding support for RED cameras and multichannel audio file editing in the timeline. The update came amidst announcements of the new iPad mini and Macs, bringing the application up to version 10.0.6. Final Cut Pro X was released last summer.
The previous version of Final Cut Pro was met with some fairly harsh criticism from users due to incompatibility with many plugins, standard formats, and the previous version of the software. Not helping the matter, it had a completely redesigned interface that was different than users were accustomed to. Apple soothed the minor uproar by promising updates, which it did eventually release in September and January.
In addition to the new big features, the Final Cut Pro X update also brings with it a unified import window, a redesigned share feature that allows users to export either complete projects or just timeline selections, and dual clip viewers with scope. MXF plugins are now supported, and the compound and clip controls have been improved, as well as its handling of XML files.
Final Cut Pro X is a non-linear editor for Apple users that's aimed at professionals, many of which have complained about the application. Production company Bunim/Murray announced back in January that it would be switching from Final Cut to Avid, the reason being that Apple wasn't meeting its long-term needs. While the addition of RED support, as well as the other features and improvements, will no doubt catch some professionals' attention, it's yet to be seen if Apple can successfully keep the tide from shifting out of the company's favor.
[via Ars Technica]