Fiio E1 iPod headphone amp spotted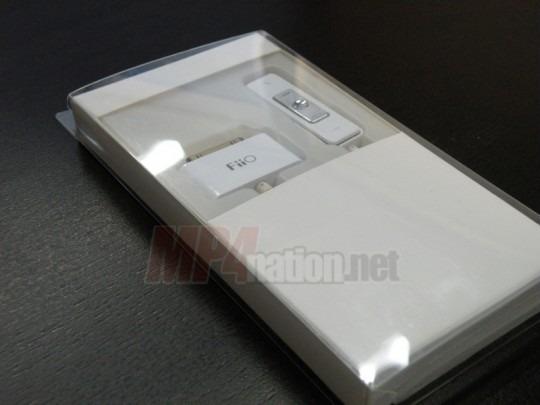 There's a compact band of loyal headphone-amp users who swear by the audio-tastic qualities of some external amplification, so it comes as no great surprise that manufacturer Fiio are attempting to jump onto the iPod gravy-train.  The Fiio E1 plugs directly into the docking connector of an iPod or iPhone and not only offers in-line remote controls but the sort of headphone boost that can drive high-end cans or simply help more mainstream models shine.
In terms of amplification it seems the E1 is pretty much the same as Fiio's existing range – such as the E5 – only rather than plugging into any PMP or audio source via a 3.5mm jack (and offering a 3.5mm socket for your headphones) it offers a more streamlined Apple fit.  Of course, the flip-side of streamlined is that you'll only be able to use the E1 with an Apple product; there's no using it to boost a lackluster laptop output, say.
No official pricing for the Fiio E1, but according to the guys at MP4 Nation who scored this early sample it's expected to drop for around $30.  They're in the process of testing sound quality, but already have mixed feelings about build-quality, particularly the very clicky buttons on the remote.