Fiat 500 1957 Edition rolls into dealerships in late spring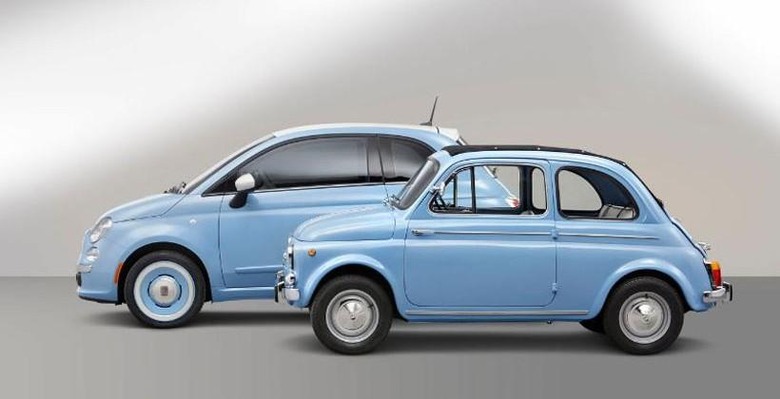 The first time we heard about the new Fiat 500 1957 Edition was back in November 2013. When the car was first announced we knew most of the features and details. What we didn't know was when the car would be available to purchase and how much it would cost.Fiat has now announced those missing details for the Fiat 500 1957 Edition. The car will land at Fiat dealerships around the country in late spring. That's not exactly a precise launch date but at least we know a time frame.
The 1957 Edition will start at $20,400, which is $1900 more than the fiat 500 Lounge. Buyers of the 1957 Edition will get a sport-tuned suspension, 16-inch forged wheels, throwback Fiat badges, and a premium leather interior with brown and ivory colors.
The fiat 500 1957 edition will be offered only in white, light green, and the celestial blue seen in the photo. The blue color is a 1957 Edition exclusive. The car is based on the Fiat 500 Lounge version. It uses a 1.4L MultiAir engine and standard 5-speed manual transmission. The car promises 31 mpg in the city and 40 mpg on the highway. An optional 6-speed automatic is available.
SOURCE: Fiat