Father's Day Gifts Guide: SlashGear's 2017 top picks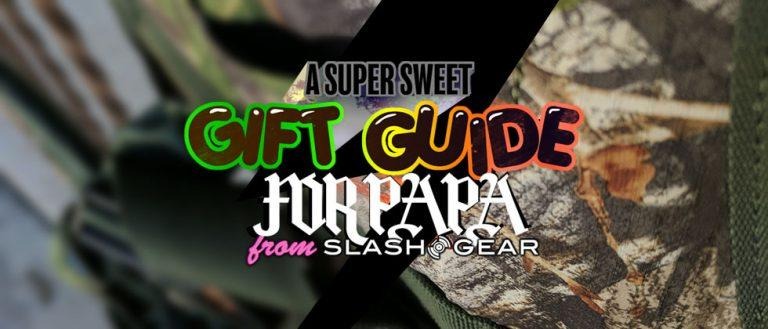 Today we've got a list of gift ideas for Father's Day for both standard dad-type dads and the off-the-wall dads we know so well. In this buyers guide of sorts, we're looking at some of the newest and most awesome bits and pieces we've gotten our hands on over the past few weeks. We've got a few old surefire hits in here as well.
As it is with every gift guide I write for and with SlashGear, items on this list work for anyone and everyone. That includes men and women, girls and boys – to a point. You wouldn't buy an adult-size pair of boots for a tiny child, after all. You know the person you're buying for – and if you don't, just get them something you pick at random from this list – it's all sweet stuff!
Under Armour Boots
We've got a few suggestions for gifts from Under Armour that aim for the rugged father. As any rugged papa knows, one must protect one's own feet from the elements. To do this, we recommend a pair of boots like the UA Speed Freek Bozeman. This epic hiking boot rolls with UA Scent Control to keep stinky feet from warding off prey while its innards are made for comfort. An EVA midsole brings cushioning as well as shock absorption – there's a TPA shank for mid-foot support in there as well.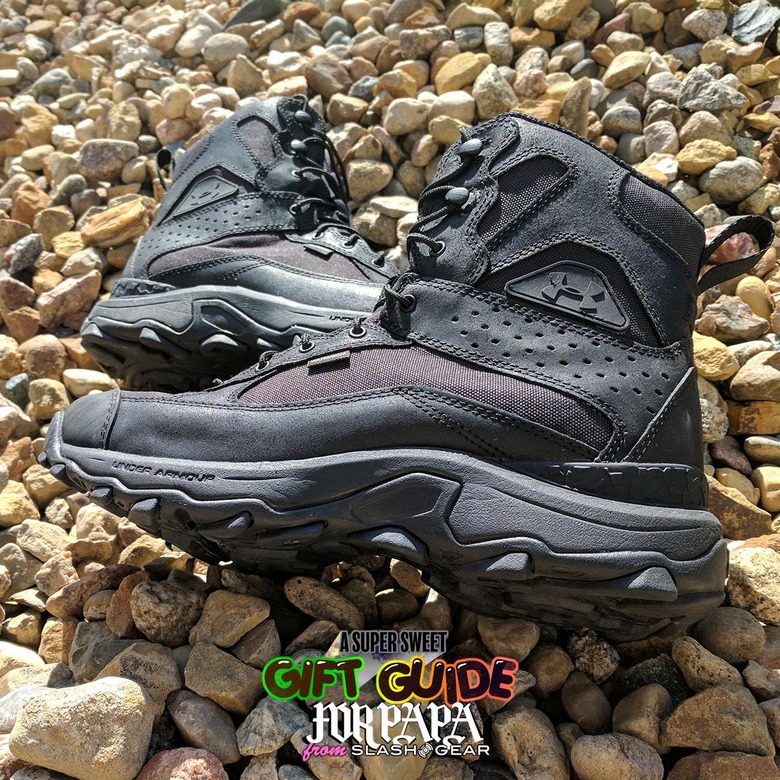 This pair of boots will run the buyer around $113 USD. They come in black, Realtree Ap Extra, and Uniform colors, sizes 8 to 14. This pair of boots is extra slick when worn with a pair of UA Storm Covert Tactical pants – also available in Black (or Saddle, or Graphite). UA Storm Covert Tactical pants from Under Armour cost $80 USD.
Bushnell 7-15x25MM PowerView Binoculars
If there's one product on this list that's closest to the sweet spot between "useful" and "guilty pleasure", this is it. This is a high-quality pair of binoculars from the folks at Bushnell, and like all good binoculars, they allow the user to see far, far away. They're waterproof – O-ring sealed and nitrogen purged. They work with BaK-4 prisms for top-notch viewing, too.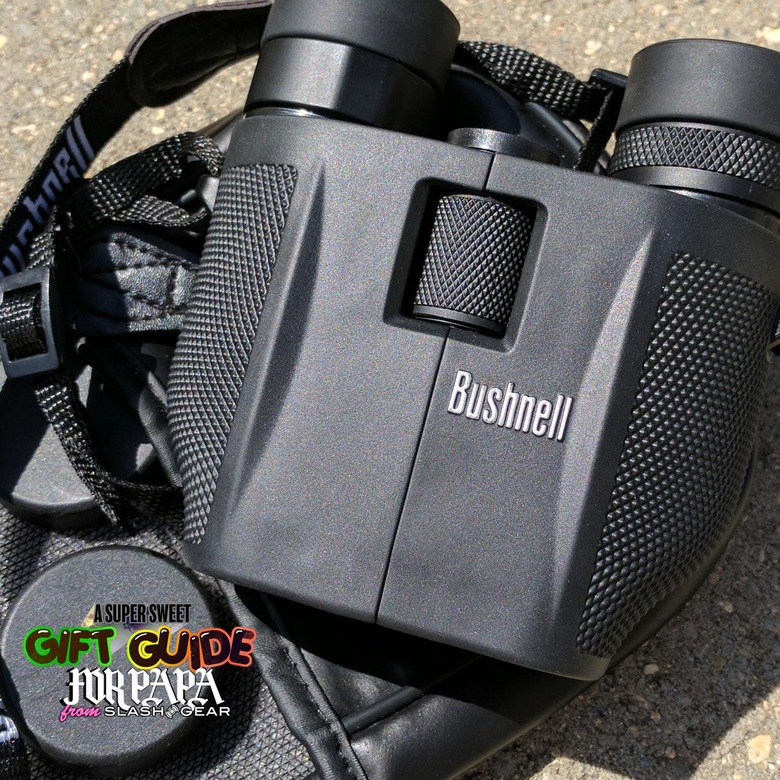 This pair of binoculars can be found as model 139755C, "Bushnell 7-15x25MM PowerView Binoculars" right this minute from Field and Stream online. When this list is set to be posted, this pair of binoculars is priced at around $50 USD instead of their normal $60.
Pictar for iPhone
Pictar is an accessory one puts on his or her iPhone to make it look like and act like a standard point-and-shoot camera. It connects automatically with its app – also called Pictar – using an ultra-sonic operation system. Tiny sounds delivered to the mic of the iPhone with this device make for a device that lasts on one replaceable battery for weeks, if not months on end.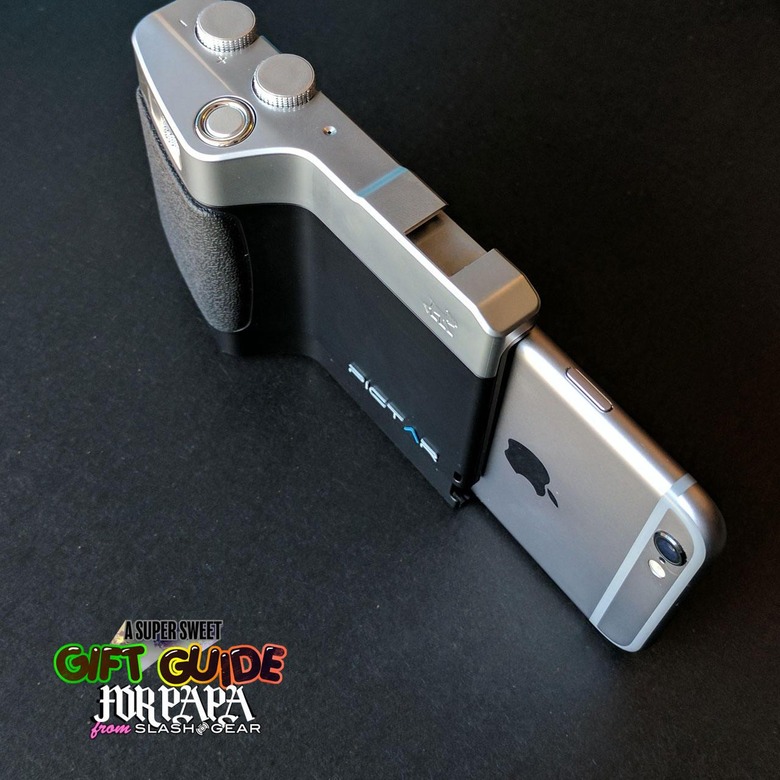 Included on this device is an exposure compensation wheel, a "smart wheel" for a variety of uses, a cold shoe mount (for add-on accessories), a shutter release, and a zoom ring. This accessory will cost users a cool $100 through a variety of outlets online.
Under Armour Fast Track Turkey Vest
This entry on the list might seem out of place given that I've literally never written about hunting turkey on SlashGear before ever – not even once. But for the amount of action one can get from using this vest/pack in a hunting situation, it's just as good for being a hardcore carry-everything multi-child papa out in the field. Think of all the snacks you could fit in these pockets!
Packs included in Molle system up front:
• Shot shell molle pocket with built-in webbing for 10 shells
• Water-resistant molle pocket for cell/keys/etc
• Box call molle pocket with cinch cord
• Slate call molle pocket—holds 2 calls + striker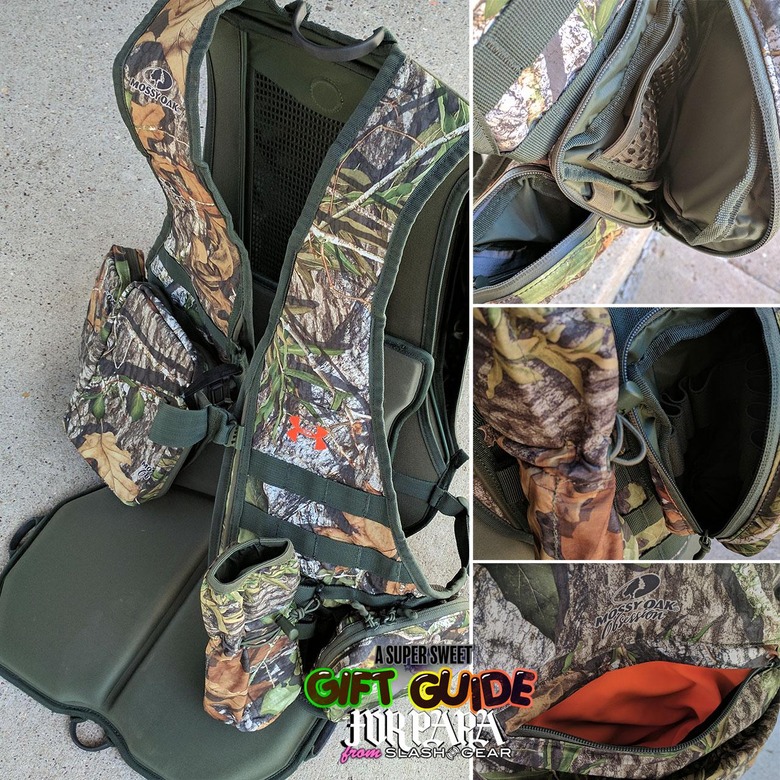 There's also a built-in seat which pulls down from the space between the back and the pack. This seat is effectively a cushion which the wearer will use to protect his or her rear end from prickly sticks or hard ground. This cushion can also be used on metal benches at sporting events at which the father, vest enabled, can thoroughly blend in with the crowd and go undetected by other parents at their own child's sporting events!
Again, this UA Fast Track Turkey Vest is called a Hunting Bag, and that's what it's meant for. But it's really good for a dad who wishes to be the ultimate carry-everything dad to all events and family gatherings. This vest is available in the color combination called "Mossy Oak Obsession / Dynamite" and is available from UA now for $150 USD.
LEGO
If your dad, mom, or guardian of any sort has any amount of spare time on their hands, LEGO is an excellent gift. A couple of radical sets that are out right this minute are the Star Wars Rogue One Y-Wing set and the Adventure Time set. The Adventure Time set will be best for the younger dads in the pack, while the Y-Wing will be good for the father of almost any age.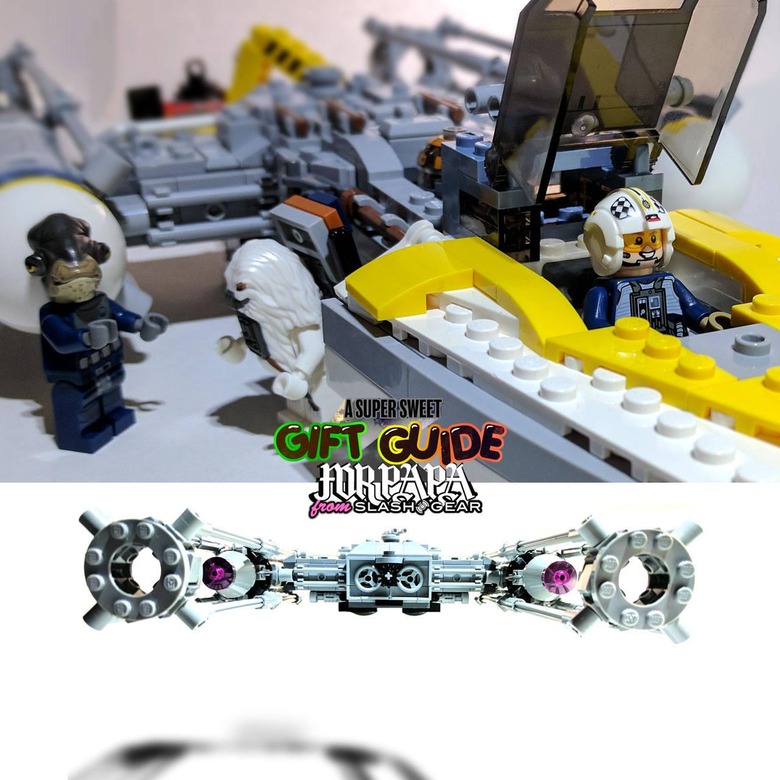 Above is the Y-Wing, a recreation of the spaceship Star Wars rebellion pilots call "old reliable". Much like the fictional character's love for the never-failing ruggedness of the Y-Wing, this set is surprisingly robust. It also has a gear which, when turned, drops LEGO bombs from its belly. This set costs between $50 and $60 USD depending on where you buy it.
NOTE: While this set does come from the Star Wars: Rogue One line of LEGO, it features a ship that traverses the original trilogy as well. This means that it'll be perfect for the papa that built with LEGO since they were a tiny kid and the father who has a special place in the heart for the classics.
The second set here is part of the growing collection of Adventure Time brand LEGO brick sets. This set comes from the fan-centered LEGO Ideas program, and is specially packaged as such. Buildable figures in this pack include Finn, Jake, Princess Bubblegum, Lady Rainicorn, Marceline, BMO, Ice King and Gunter.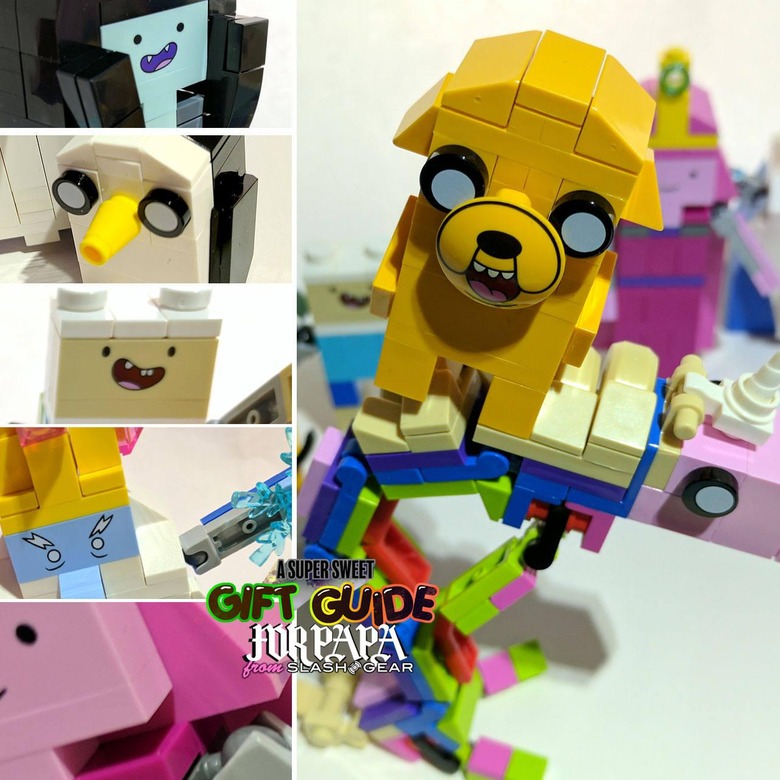 The LEGO Ideas Adventure Time set costs around $50 USD, and is a bit harder to find that many other sets. Not every store carries this one in brick-and-mortar locations, so you might have to order it online, too. There it'll still cost around $50.
NOTE: More items may be added to this list as we move closer to Father's Day. Check back soon and check back often – especially if you happen to be a last-minute shopper!