Fantastic Beasts Grindelwald photos, actors, and Dumbledore too!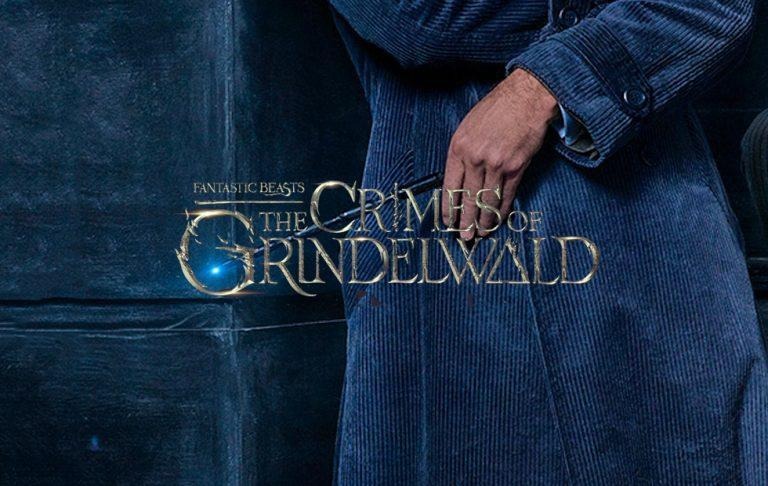 Fantastic Beasts: The Crimes of Grindelwald movie is well on its way, heading to theaters in just one year from now. THIS MORNING: The next Harry Potter universe's Fantastic Beasts movie was revealed today in fabulous fashion. This movie will be called Fantastic Beasts: The Crimes of Grindelwald, and it'll be jam-packed with actors that'll take some of the most notorious roles of the film and book series. That means Gellert Grindelwald, Newt Scamander, and none other than Albus Dumbledore himself.
Before we go anywhere – do not fret! We will not have to choose between the previous two actors for Dumbledore. Here we've got a tried and true master of the craft taking the spot of the elder versions of this legendary wizard. This newest version of Dumbledore will be played by Jude Law.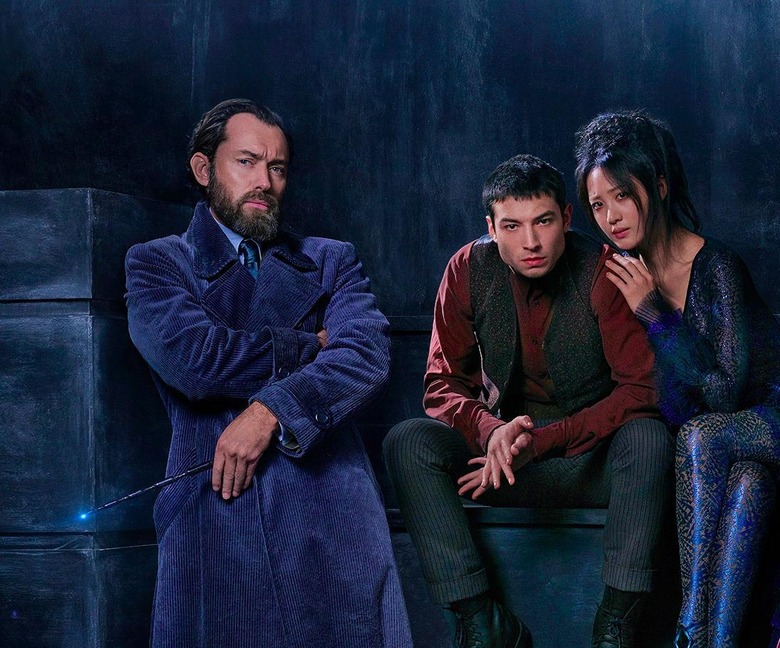 Eddie Redmayne will be reprising his role as Newt Scamander – as will several of the first installments actors and characters. Included there are Tina Goldstein (Katherine Waterston), Queenie Goldstein (Alison Sudol), and Jacob Kowalski (Dan Fogler). Also joining the cast are a couple of talented actors you may have heard of before, playing roles you've almost certainly heard of before. Theseus Scamander (Callum Turner) will be appearing with his fiancée, Leta Lestrange (Zoë Kravitz).
Oh my goodness. pic.twitter.com/vph8CIZgo8

— Chris Burns 🍂 ☕ 🔥 (@t_chrisburns) November 16, 2017
There's also a new character called Maledictus. See if you can find a reference to this character in the Wizarding World of Harry Potter, I dare you. This character apparently "suffers from a 'blood curse' that turns them into a beast." Sounds kind of familiar – see: Remus Lupin.
• We'll also get to see Nicolas Flamel!
• Daily Show correspondent Jessica Williams will also appear!
• We'll be going to London, Paris, and NYC!
Above you'll see a gallery full of clips and snips from the full group photo from this film, as well as the title. The full group photo is in the gallery as well – tap any image and the "Full Size" button to see the most massive version of each.Below you'll see a gallery of images – some new, a couple old. All informing the next chapter of this story. All of these images come from the Fantastic Beasts social media outlets.
This film will once again tap David Yates to direct, and will be in theaters in one year – one year TO THE DAY. That means November 16th, 2018, just in time to get in before you have to buy holiday presents. Well enough forward in time for the Harry Potter Wizards Unite game, as well.