Fallout Shelter offers up new stickers for iOS 10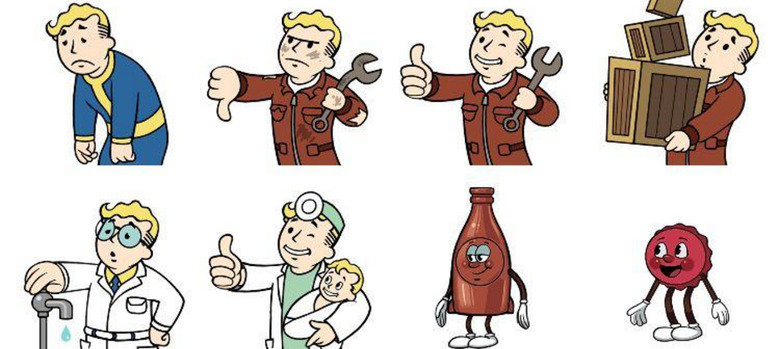 Mario, as it turns out, isn't the only gaming icon you'll see with a sticker set in iOS 10. Today Bethesda updated it's popular mobile game Fallout Shelter, and though the update doesn't bring any major gameplay changes with it, it does include a new sticker set for Apple's latest mobile OS, giving Vault Boy a set of his own.
Spotted by the folks over at GameSpot, this sticker set doesn't just feature the many faces of Vault Boy, but also a number of characters from Fallout Shelter itself. From drifters to vault dwellers to Deathclaws, a lot of the game is represented in this sticker set. There are also a significant number of cat and dog stickers, so if you happen to love both Fallout and animals, this is the set for you.
On top of that, a number of the stickers in the set are animated. Looking through the set, we also see a couple of stickers from Fallout 4's Nuka World expansion, which launched at the end of last month and serves as the final entry in Fallout 4's season pass.
Meanwhile, Fallout Shelter recently received a rather large gameplay update of its own, most notably making the game playable on PC through Bethesda's own launcher. The update was sure to bring a lot of Fallout Shelter veterans back to the game to see what's new, and now there's a whole set of Fallout-themed stickers for them to use within iMessage. While we're having a difficult time thinking of a use for the set's Radroach and Mole Rat stickers, we're sure there are some creative iOS users who will figure that out.
SOURCE: GameSpot