Fallout Shelter arrives on PC at long last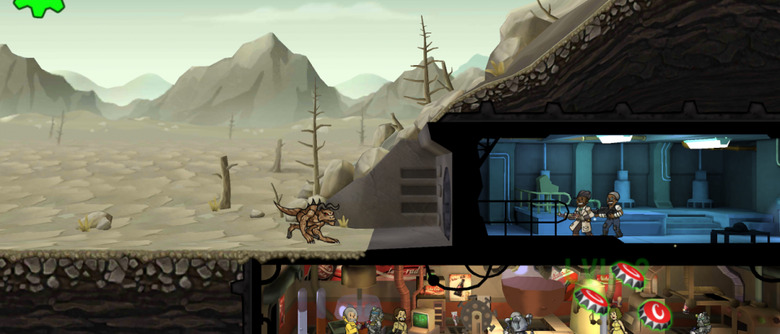 We heard earlier this week that the PC launch of Fallout Shelter was imminent, and now it appears that Bethesda has made good on that promise, finally bringing its charming little mobile game to the PC masses. The launch coincides with the release of Bethesda's version 1.6 patch, which has been revealed to be Fallout Shelter's largest content update ever.
With version 1.6, Fallout Shelter players will now be able to send their vault dwellers on quests and follow them into the wasteland. This is a major change from previous versions, which had players sending off vault dwellers on adventures and passively keeping track of their progress through status updates. Along with the addition of the questing system comes a refined combat system and new locations to explore, including the Red Rocket Fuel Stop that was featured in Fallout 4.
Fallout Shelter's PC players won't start with an older version, either, as Bethesda says the PC version is launching up-to-date with its mobile counterparts. Just don't go looking for Fallout Shelter on Steam, because you won't find it. Instead, PC players will only be able to download Fallout Shelter through the Bethesda launcher. So, if you really want to play the game, you're going to have to live with yet another developer-specific launcher on your PC.
By most accounts, that's the only downside to downloading Fallout Shelter on PC, as the mobile versions have been a big hit for Bethesda. The company says that the game has enjoyed an audience of 50 million players across Android and iOS, which is more players than all the other Fallout games combined. We'll see if the success of Fallout Shelter can carry over as the game jumps from mobile to PC.