Facebook, WhatsApp pull support for BlackBerry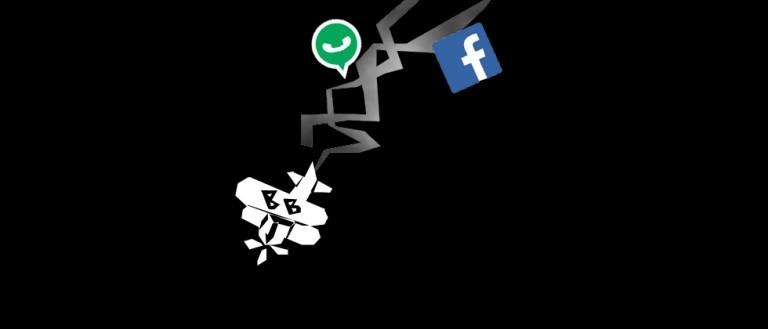 This week Facebook and WhatsApp have effectively pulled support from BlackBerry as a platform. Ironically many would not have gotten this news (outside of those that use the apps on the platform) would it not have been for an update from BlackBerry assuring developers that they continue to offer their support for the future. In response to the decisions made by Facebook and WhatsApp, BlackBerry is asking BlackBerry 10 users to Tweet the tag #ILoveBB10Apps to ask that the social networks stay.
Facebook made the decision specifically to end support of their essential APIs for BlackBerry. WhatsApp announced that they'd be ending support for both BlackBerry 10 and BBOS in general at the end of the year 2016.
ALSO REMEMBER: BlackBerry reiterates its commitment to BlackBerry 10 OS
This week (starting yesterday) a Facebook app update was released that required the app to be updated for further use. When the app was updated, the app was transformed into a link to Facebook's web presence inside BlackBerry's standard web browser.
"Our commitment to BlackBerry 10 and to developers has not changed – we know our developer community continues to be one of the strongest proponents of BlackBerry 10 and they are creating thousands of apps every month," said App Ecosystem and Developer Outreach team head Lou Gazzola.
"As a way to support them and to promote new apps, we're now featuring some of the best native applications on BlackBerry World in a list called 'Great Apps on BlackBerry.' The category will be a list of 20 applications, featured for two weeks, once per month, similar to the way we feature apps on the BlackBerry World Carousel."
Gazelle continued, "We're also continuing whenever we can to invest in apps important to users, such as the update to the Twitter app released today with important fixes and another update coming in a month with new features."
In other words – we've still got Twitter!
We're not gone yet!
In other news, Facebook and WhatsApp apps continue to work flawlessly on the Android-based BlackBerry Priv.