Facebook wants your cellphone number to be your app identity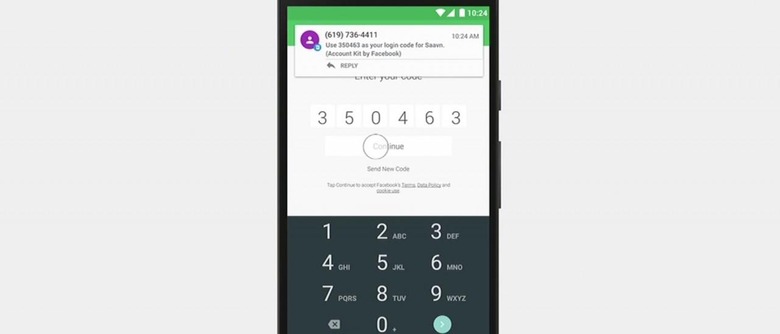 Facebook wants to be the key to logging in to all your online services, and it's so keen it'll even let you do so without a Facebook profile. Announced today at F8, the social network's annual developer event, Facebook Account Kit is essentially an identity management system for third-party developers to use, saving them from having to deal with user-accounts and passwords themselves.
Although Facebook has long offered an option for developers to support signing in with a pre-existing Facebook account, the new system differentiates itself by not even requiring a social footprint on the site.
Instead, Facebook Account Kit can use an existing phone number. An authentication PIN is sent to that number to make sure the person using it does, indeed, have access, and after that you're logged in.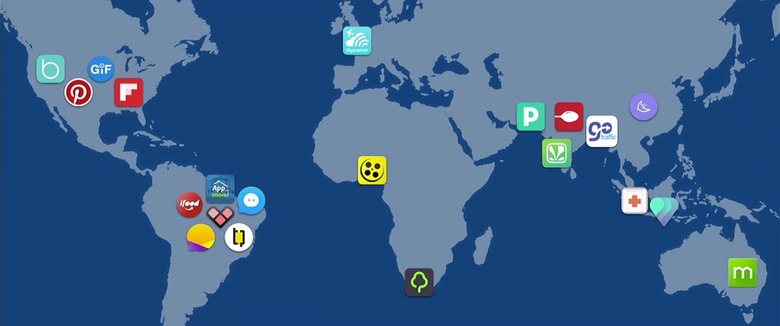 It's a straightforward way to deal with what can often be a painful onboarding process for new users to services, which traditionally require establishing a password and potentially security questions and answers, date of birth, and other information.
If, as Mark Zuckerberg pointed out on-stage during the F8 keynote, the service being signed up for is popular, it's possible that your username of choice might already be taken, too. That then kicks off a search for an available name, which you then have to memorize along with the password (which, as security experts regularly advise, really should be different for every site and service).
It's not the first time we've seen an online heavyweight try to act as gatekeeper for other services. Back in 2013, Google launched Google+ Sign In, for instance, allowing third-party developers to accept Google credentials rather than demanding a new account be set up.
Even closer to Facebook Account Kit, meanwhile, is Twitter Digits. That was launched back in 2014 as a way to use a phone number to sign into different sites and services.
According to Facebook, Account Kit has already been in trials by a number of companies, and the initial response has been positive. Indian music streaming service Saavn, for instance, claims to have seen a 33-percent increase in registrations since offering the system, amounting to more than 500,000 new users.