Facebook Video testing YouTube-like features for expansion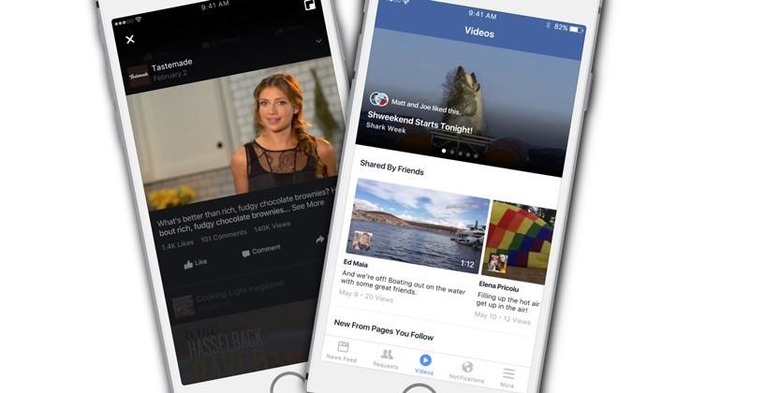 This week Facebook has released a barrage of updates for their Video initiative, bringing the world up to speed with their goings-on behind the scenes. In addition to the bits and pieces we've already seen, Facebook Video is set to be a fully integrated service, aiming to compete – albeit indirectly – with services such as YouTube. Earlier this year Facebook revealed 360-degree video with brands like Lucasfilm for Star Wars – and that's just the start. Live video is also beginning to take hold on Facebook.
Facebook's iPhone app has been rolling out "suggested videos" for some users. This system works similar to YouTube, watching your habits and racking up videos according to your interests. Suggested Videos will be in your iPhone's Facebook app very soon if it's not there already.
See: Facebook's Star Wars 360-video sends you speeding on Jakku
Advertisements are beginning to appear in Facebook videos as well. Content providers are given access to cash from these advertisements, and revenue flow has begun to wash in the creators.
Facebook will be rolling out a "Saved" bookmark system for videos soon. If you do not want to watch a video when you find it, you can bookmark it for later within the Facebook app. In this way, Facebook becomes a sort of a more traditional web browser – all contained within its own ecosystem.
Facebook's next update will be bringing a Video section at the bottom of your Facebook app – front and center. Expect a lot more action on the Videos front from Facebook in the very near future.