Facebook to offer free/discounted data for Messenger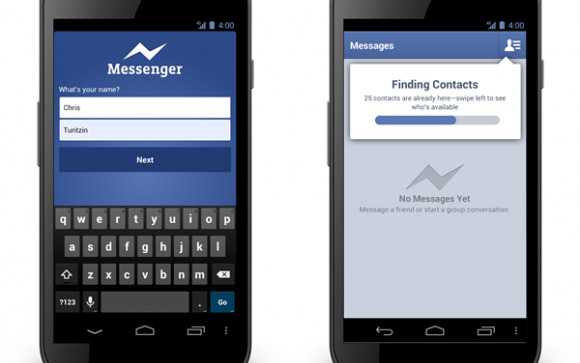 Facebook is working together with 18 carriers throughout 14 countries to bring free or discounted data for Facebook's messaging services. The free/discounted data will be available for Messenger on Android, Messenger on iOS, and Facebook for Every Phone within the next few months. This will allow people to save money on their current messaging plans, and will also draw in more users from those emerging markets.
It was only a few days ago when Facebook updated its iOS app to allow free voice calling for users in the United States and in Canada. By offering free, or dirt cheap, data plans for its messaging services, Facebook should be able to draw in a lot more users to its product. Facebook is hoping to compete with the likes of WhatsApp, a similar messaging service that rivals that of Facebook Messenger in terms of market share.
Here is the list of operators that are have complied with Facebook's free/discounted messaging services: TMN in Portugal, Three in Ireland, Airtel and Reliance in India, Vivacom in Bulgaria, Backcell in Azerbaydzhan, Indosat, Smartfren, AXIS and XL Axiata in Indonesia, SMART in Philippines, DiGi in Malaysia, DTAC in Thailand, Viva in Bahrain, STC in Saudi Arabia, Oi in Brazil, Etisalat in Egypt, and Tre in Italy.
These discounted plans will most likely only be available for emerging markets, so chances are many of us won't be seeing them. Facebook has stated that 3 out of 4 people use its messaging services, so it would seem viable for many people to drop their SMS add-ons for their mobile service, and just survive off of their data plans. It also helps that people can create a messenger account even if they don't have a Facebook profile.
[via Facebook]