Facebook takes another swing at Snapchat with MSQRD selfie filter test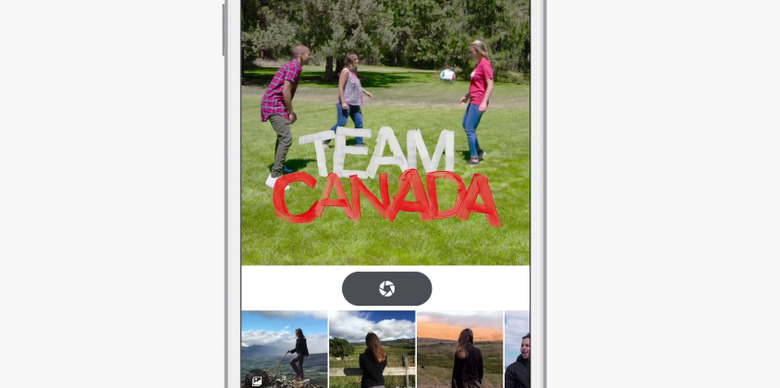 Don't look now, but Facebook is making another move to attempt to woo some users away from Snapchat. After Instagram introduced a Snapchat-inspired Stories feature, Facebook has rolled out a new Olympics-themed test in Brazil and Canada that features selfie filters from MSQRD, a company the social media giant acquired earlier this year.
However, there's a little more to this test than merely implementing selfie filters. If you're in the regions where the test is being run, you'll notice that your camera now automatically opens at the top of your News Feed (assuming you give it permission the first time you open the app), encouraging you to snap a selfie or video instead of just writing out a text-based status. It's there that users can apply these new filters, which are generally themed around the Olympics and the two countries participating in the test.
While this test is small scale for now – it's only available on iOS and Android devices in Canada and iOS devices in Brazil – there's at least a halfway decent chance that we'll see these features get a broader roll out should the test go well during the Olympics. Facebook is trying to shift the way folks use the site, and it hopes that placing the camera front and center will show an uptick in the amount of photos and videos users share to the site. After all, Facebook users are primarily there to keep up on what's going on with their friends, and seeing a photo or a video from those friends is much more engaging than reading text-based status updates.
We'll see how effective Facebook's initiative is during the Olympics, and if people take to it well, it may not be long before we see these features rolled out on a wider scale. Facebook has definitely positioned itself and Instagram to take on Snapchat, but whether or not those two can manage to attract any of Snapchat's millions of users away from the platform is another thing entirely.
SOURCE: TechCrunch