Instagram Stories basically copies Snapchat Stories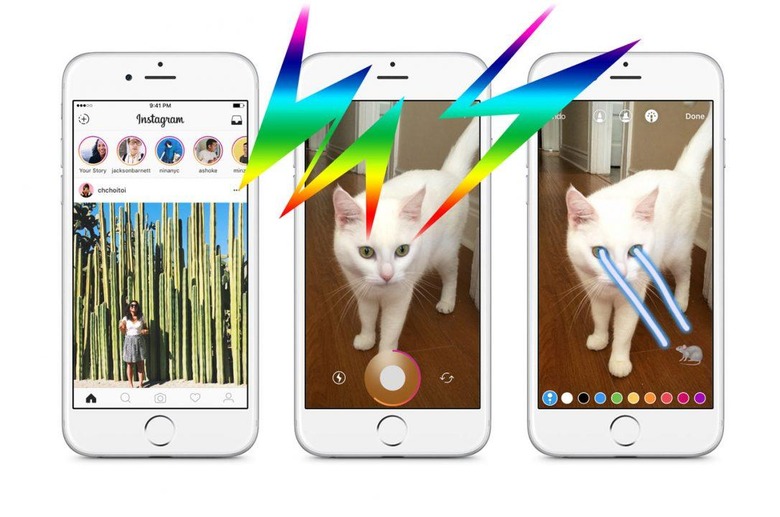 The folks at Instagram have launched a new feature for their mobile app called Instagram Stories – a name you may have (sort of) heard before. Snapchat has a similar feature, one called Snapchat Stories – or Snapchat's My Story. Users are able to share photos and videos with their followers with 24-hour timers on them. That should sound familiar. Both services offer basically the same thing.
According to Instagram, this feature should allow users to no longer "worry about over-posting." That sounds like a nightmare, and should rightly end up having a user like myself un-follow massive amounts of people. For everyone else, there's disappearing Stories and no more worries!
It's suggested that both photos and videos in your Story will "disappear after 24 hours and don't appear on your profile." In addition, both reactions and conversations users will have within these Stories will remain private.
ABOVE: How to make a Instagram Story.
BELOW: How to view a Instagram Story.
And here's the kicker – you can share Instagram Stories with "with just who you want" – so that's photos and videos which self-destruct after a period of time, shared privately between users.
The big difference is in the feed. "You'll see stories from people you follow in a bar at the top of your feed — from your best friends to your favorite popular accounts," said an Instagram representative. "When there's something new to see, their profile photo will have a colorful ring around it. To view someone's story, just tap on their profile photo."
This new feature for Instagram is being treated like a format, something that's so common they don't really need to give Snapchat credit for inventing. Instagram Stories also have the ability to be decorated with text and/or drawings made by the user.
Instagram Stories will be rolling out for both iPhone via the Apple app store and Android devices via Google Play starting this morning. This should be a rather quick and fully-inclusive release, coming to the whole world all at once.