Facebook tackles privacy with policy overhaul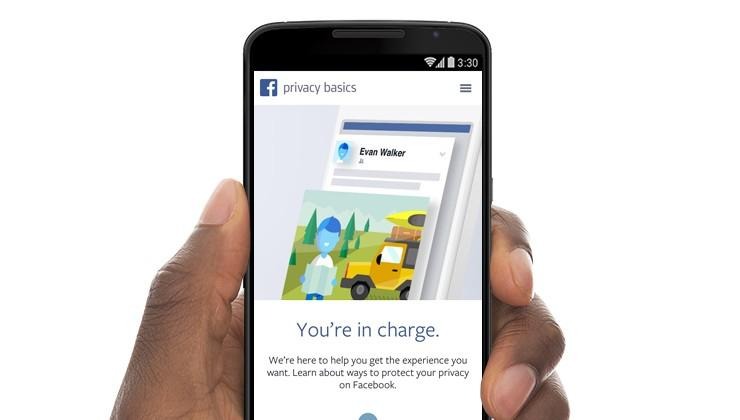 Facebook is taking another try at streamlining its privacy features, paring back its privacy policy, giving more control over ads, and throwing open the whole thing for user feedback. The social site has launched Privacy Basics, a set of interactive guides to show users exactly what controls they have about who sees their posts, whose posts they see, what information is gathered about them from the links they click, and how they can manage their friends list with more granularity. Since everything is better with a set of animated characters, meanwhile, there's a purple dinosaur among others to help guide people through.
Available in 36 languages, Privacy Basics doesn't change the way Facebook actually handles its privacy settings. Instead, it's about showing people just how they can use them, from the basics like controlling who sees a status update you post, through to more complex topics like how your content can be shared.
It's when it gets to advertising that things get interesting. The balance between Facebook's reliance on eyeballs for its revenue stream, and user dislike of commercials, comes together in a section which details some of the more recently introduced "Why am I seeing this?" tools that appeared earlier this year.
The ad preferences tool is also rolling out more broadly, coming to the UK, Canada, France, Germany, Ireland, and Australia.
While Privacy Basics is polished, Facebook's changes aren't final yet. The company is proposing some new changes around cookies, terms, and data policy to accommodate some of its more recent launches, and so is looking for feedback there, too.
Users have until November 20 to weigh in on aspects like location-based commercial content, such as restaurant menus being shown if you're nearby, and a new Buy button to purchase products directly through Facebook.
Other changes effect what data Facebook gets from users' devices, like gaining access to signal and battery status on a smartphone, or how data is shared between the company's recent acquisitions, such as Instagram and WhatsApp.
Facebook launched a privacy check-up system earlier this year, which walked through the sharing options available for users who didn't often change them.
SOURCE Facebook