Facebook Privacy Check-Up Spotlights Lazy Sharing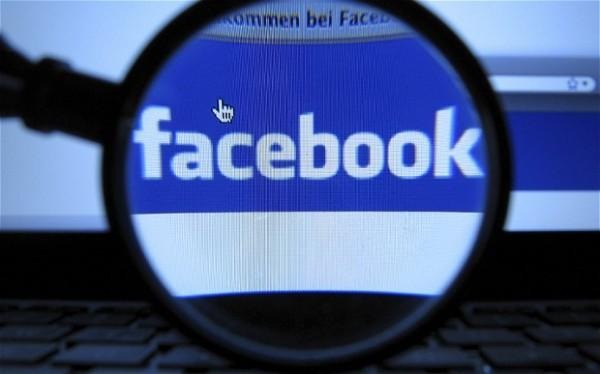 Facebook is testing a new privacy feature that warns users around who can see their status updates and content if they're infrequent users of the sharing settings. Dubbed a "Privacy Check-up," the pop-up message flags the current sharing setting and offers a variety of options for more granular control.
"You haven't changed who can see your posts recently," the Facebook notification points out, "so we just wanted to make sure that you're sharing this post with the right audience."
As well as a link to read more around Facebook's different privacy options, there are shortcuts to change the current setting to Friends-only from Public. The site also offers custom lists with more granular control over which individuals can see specific updates.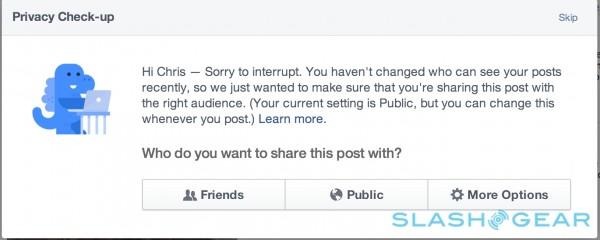 "We frequently test new ways to help ensure people are sharing with who they want to on Facebook" a spokesperson from the social network told SlashGear.
However, the spokesperson also pointed out that there was no "underlying change" to how Facebook handles privacy, with the alert intended more as a reminder around sharing behaviors.
What Facebook users can see, and when shared content can be seen, has been topical in recent months as the social network's audience grows. Concerns around how personal data is mined to shape advertising has also spilled over to Facebook acquisition WhatsApp, prompting the messaging service's founder to publicly commit to the ongoing privacy of the IM tool.