Facebook's Portal video chat smart display is getting a big software update, adding a web browser, new games, and extra content. The pair of touchscreen-fronted video calling hubs launched earlier this year to mixed reviews, with concerns about functionality combined with lingering suspicion about Facebook's privacy credentials.
The social network has been on a reputation management tour ever since, trying to reassure potentially Portal and Portal+ buyers that they needn't worry about what's happening with their data. More conspicuously, though, it's also adding some new software features which will help close the gap between Portal and its rivals like Google's Home Hub and Amazon's Echo Show.
Most notable is the new web browser. Based on Chromium, it will allow Portal to be used as a big tablet, albeit one for a kitchen counter or table rather than for use in your lap. Obviously it'll mean a much greater quantity of extra content is available compared to what Portal could access when it launched – Portal couldn't even access your own Facebook wall at the start – though there are a few limits.
YouTube and Amazon Prime Video will be supported for video streaming, for example, along with providers like Twitch, ESPN, and AllRecipes.com. However Netflix won't be, according to Gizmodo, nor HBO NOW, HBO GO, or Hulu.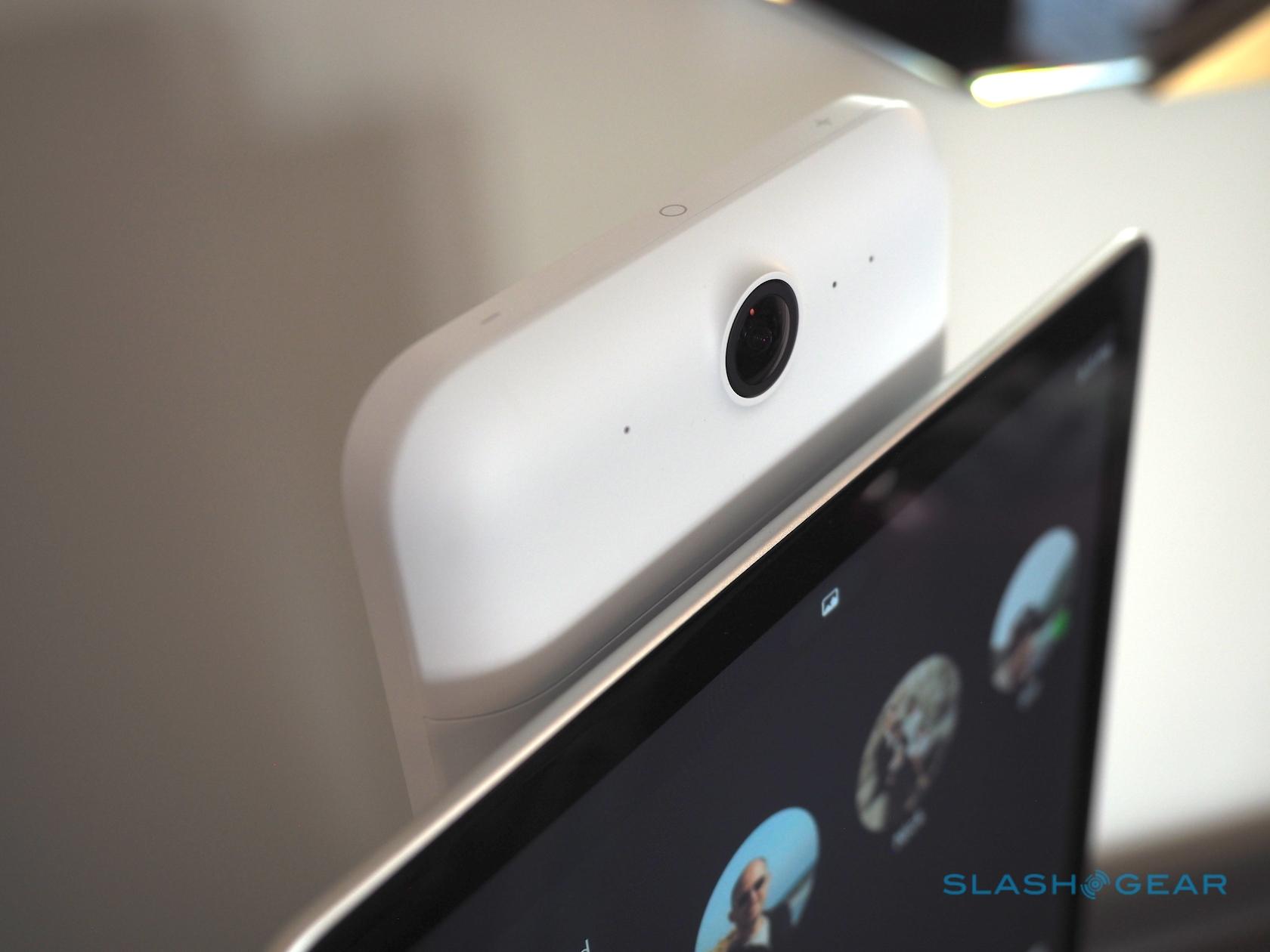 There'll be new ABC News and CNN apps for the smart displays, for news content on-demand. A variety of Facebook Instant Games are joining them, too. There'll be Words with Friends, Draw Something, Battleship, Disney Tsum Tsum, and more.
Portal's clever augmented reality stories – which overlay animations, props, and other graphics on top of the person telling the video story – are being joined with some new, holiday-themed options. Messenger AR content is also getting a holiday twist, too.
The main appeal for Portal, of course, was its fiendishly clever camera system. Although the camera is fixed, the wide-angle lens uses a combination of person-tracking and intelligent cropping to keep the user in the frame at all times. Now, Facebook is adding a "manual mode" too, which will allow the view to be fixed in a specific position rather than tracking someone.
Nickname calling, meanwhile, will allow presets to be set for different contacts. That will allow users to start calls without having to say the contact's full name, or choose them from a list.
It's fair to say that Facebook Portal didn't have an easy launch. Debuting the video calling smart displays while the social network was dealing with the aftermath of another privacy controversy probably wasn't the best of timing: there were legitimate questions as to the safety of bringing a connected camera into the home, and Facebook's transparency on how Portal will use personal data for targeted advertising and more has been lacking, too.
It's unclear how many of the video calling devices have been purchased at this point. Facebook is currently running a holiday promotion, which cuts the smaller Portal to $149 instead of $199, while the larger Portal+ is $299 rather than $349.
Disclosure: SlashGear uses affiliate links, If you click on a link in this article and buy something we'll get a small cut of the sale.