Facebook Portal ad tracking potential is as bad as you suspected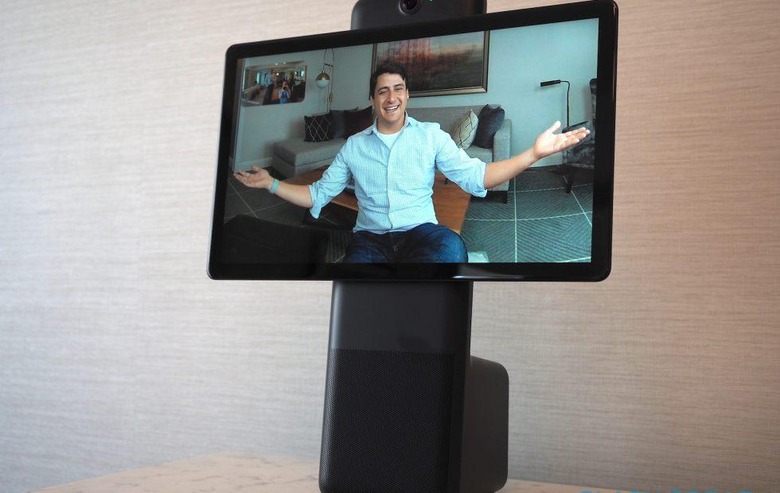 The Facebook Portal device MAY* collect information on your device use to inform ads on Facebook platforms. That's just one part of the equation when it comes to Facebook's latest idea for hardware. The device is a camera you set up in your home with a display to allow you to speak with Facebook friends – but, of course, it's also able to use YOU as you use make use of IT.
Information on this subject appeared today in a feature on the tech blog Recode. They'd reported the following on the device – a sentence that Facebook needed to reach out and clarify: "No data collected through Portal — even call log data or app usage data, like the fact that you listened to Spotify — will be used to target users with ads on Facebook." This was not entirely true.
Recode reported that bit because that's what they were told by representatives of Facebook. But whoever made that claim wasn't fully informed. Since then, Facebook sent out a new bit of clarity on how their device COULD work.
"Portal voice calling is built on the Messenger infrastructure, so when you make a video call on Portal, we collect the same types of information (i.e. usage data such as length of calls, frequency of calls) that we collect on other Messenger-enabled devices. We *may use this information to inform the ads we show you across our platforms. Other general usage data, such as aggregate usage of apps, etc., may also feed into the information that we use to serve ads." – Facebook spokesperson
The confusion came, apparently, at the point at which the device itself will (or won't be) used to serve ads. SEE TOO: This is Facebook's Portal device Facebook still absolutely collects data on the individuals using the device – on how they use the device and with which apps they interact with the device. While the Portal device might not use this information directly, the potential for Facebook to use this information is still very real.
And make no mistake, this situation isn't restricted to this device alone, and isn't just something done by Facebook. Whenever you're logged in to a service and you ask a question or enter a search term, you're giving that company information with which they can (and likely do) serve you advertisements and product offers. This is not a place to assume everything is as it seems.