Facebook mobile use surges as Q4 2013 revenues jump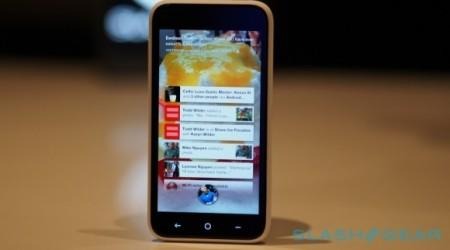 Facebook saw a dramatic increase in revenue for Q4 2013, the social network has announced, up 63-percent year on year with a significant percentage in mobile users noted. Total revenue for the quarter was $2.59bn, Facebook said, while net income amounted to $523m; of the $2.34bn sales from advertising, over half came from the site's mobile users.
In fact, mobile ad consumption more than doubled versus Q4 2012, Facebook revealed. 53-percent of ads were viewed on mobile devices in the most recent quarter, a rise from 23-percent a year ago.
Meanwhile, monthly active users rose 16-percent, to 1.23bn. Daily active users increased even more, by 22-percent.
Facebook had previously cited the unexpected rise in mobile access as a potential weak point, given at the time the company's mobile services were under-monetized. Last year, though, it shifted to address that, beefing out the mobile apps and smartphone browser view to include more promotional content, among other things.
It also attempted to use Facebook Home to claw a space in the smartphone space, though the disastrous HTC First partnership suggested that idea might not have been fully baked.
That may not be the end of it, however. According to rumors, Facebook is working on a suite of mobile apps that could include a Flipboard-rivaling newsreader dubbed "Paper". That, so the rumors go, is seen as a strategy to increase the amount of time users spend on Facebook each time they access it, from the relatively short check-ins the site sees today.