Facebook Messenger for iPad has finally been released, bringing the social network's standalone IM client to Apple's tablet. Previously only available on the iOS tablet as a doubled iPhone app, the new Messenger supports the same text chats, voice calls, and stickers as its phone counterpart, but in version 7.0 introduces a scaled-up UI.
That UI keeps both the chat list and the IM window on-screen simultaneously, for easier navigation between conversations.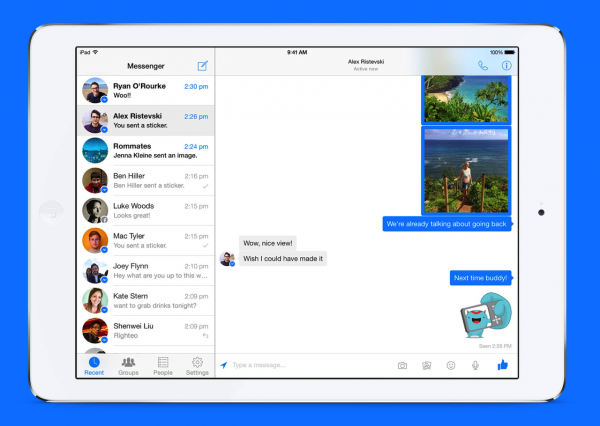 Facebook has gradually been pushing its users to adopt the standalone Messenger app, shifting the chat system out of the core social software. It's not the only standalone app in Facebook's roster, either; recently, the company took on Snapchat with its own ephemeral messaging service, Slingshot, which demands that photo recipients themselves share something if they want to open what's in their inbox.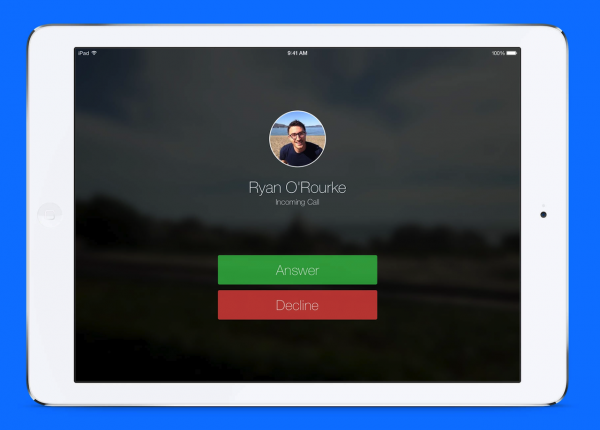 Whether Slingshot will survive or go the way of the ill-fated Facebook Poke app remains to be seen, but Messenger's continued future seems far more likely. The absence of a native iPad app had been one lingering complaint, and so the new version is likely to give the IM service another bump in user numbers.
Facebook Messenger for iPad v7.0 also promises to improve the quality of voice calls, in addition to speeding up the refresh pace of the friends list.
SOURCE Facebook