Facebook Messenger for Android pares registration to name & number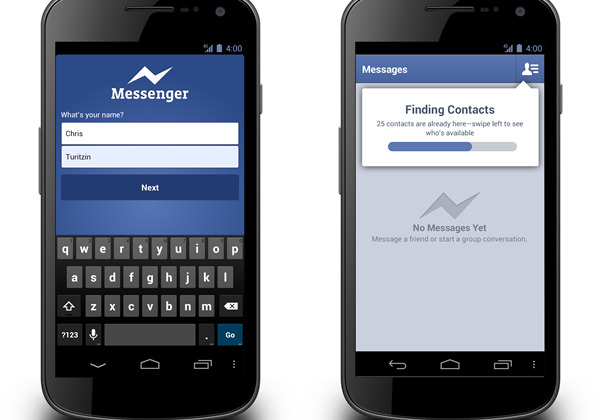 Facebook Messenger for Android has been updated, removing the requirement that users have a Facebook account, and instead allowing them to sign up with nothing more than a cellphone number and name. The new feature will go live in India, Indonesia, Australia, Venezuela, and South Africa today, with other countries to follow shortly after.
The change in policy means that those wary of over-sharing with a full Facebook account now need not be out of contact with those friends and family with fewer qualms about the service. It also pits Facebook directly against SMS messaging, attempting to follow other rival services such as iMessage on iOS in undercutting carrier text messaging charges by using cheaper data instead.
It's unclear when Facebook might follow the Android app update with a similar registration option for the iOS app, though users of the iPhone version can communicate with those who have logged in with their mobile number. The updated Android app also supports group conversations and photo sharing.
The new software comes hot on the heels of a Facebook Messenger for Firefox app, which takes advantage of the Firefox Social API built into the latest version of the browser. However, it also demands a full Facebook registration, rather than the pared-back membership of the new Android app.
You can download Facebook Messenger for Android from the Play store, though at time of writing the new version has not been released.