Facebook Messenger for Firefox launches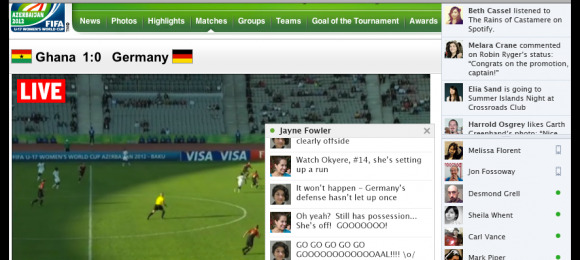 Back in October, we mentioned that Firefox was looking for users to help the test its new Firefox Social API. At the time, the testing involved using the Facebook Messenger for Firefox add on that was in beta. This week Facebook Messenger for Firefox is officially available for all users.
To activate Facebook Messenger for Firefox, users need to download the latest version of Firefox. Once the latest version is downloaded and installed, users need to click the "Turn On" button for Facebook Messenger for Firefox. Once the feature is turned on, you'll be able to chat with your Facebook friends right in your browser even if you're not on the Facebook website.
The messenger will also deliver new comments and photo tags as well as friend requests and notifications for messages directly to the Firefox toolbar. For times when you don't want to talk to your Facebook friends, you can hide the sidebar or disable the feature altogether. Mozilla notes that it plans to add more features and access to multiple providers in the future.
That should mean that support for other social networks will be directly integrated into Firefox soon. The full Firefox Social API is available for developers to use to build their own creations now. Check out the video below to see Facebook Messenger for Firefox in action.