Firefox wants you to help test its new Social API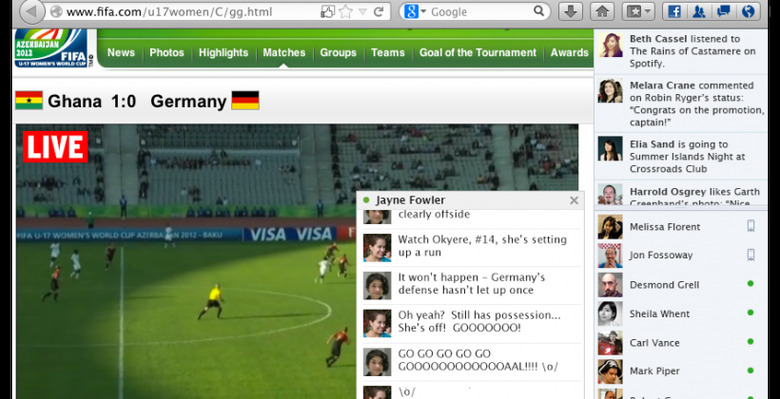 Social integration is a big thing these days, and today Mozilla is ready to begin beta testing its new Firefox Social API. The end goal for the Social API is to eventually have integration with a number of different social sites, but today, the only thing the team has ready to go is Facebook Chat integration. If you're ready to see what Firefox will look like in the not-to-distant future, then Mozilla wants you to help test this new feature.
With the Social API, you can have a number of Facebook features at your fingertips and ready to go without ever having to visit the actual Facebook site. Of course, you won't have full Facebook functionality when using this feature, but there is quite a bit you can do. For starters, you can get the chat and news feed list right there in your browser, allowing you to see who's online and available for chat as you surf the Internet.
The sidebar stays present as you go from page to page, and you can also share the page you're currently viewing to your Facebook with just a "single click in the address bar." The Facebook chat sidebar will also let you know when you have notifications waiting for you, and naturally, you hide the sidebar if it's time to stop chatting and get back to work. If you want to give it a test spin, you'll need to download the latest Firefox beta and then visit Facebook when you've got the beta installed. Once you're there, Facebook will ask if you want to allow Firefox integration, and after that you're one click away from getting started.
Mozilla assures that more social sites will be added later on, but for now, these beta tests will only be focused on Facebook integration. If you've got a lot of social profiles to keep track of, Mozilla's Firefox Social API should be like a gift from the heavens, provided the full release later on goes smoothly. Are you going to give the beta test of Mozilla's Social API a spin?