Facebook launches Blizzard Streaming for live broadcasting of games like Overwatch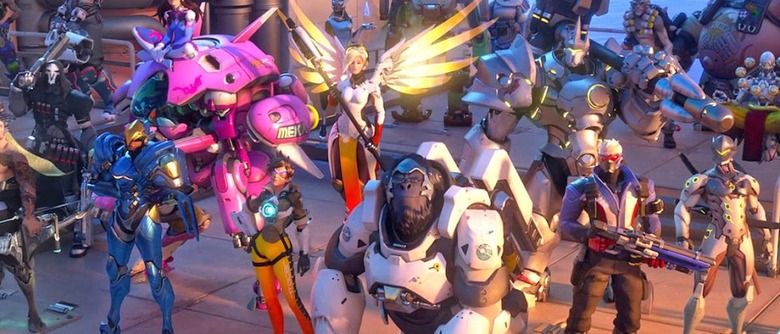 If you're a frequent Overwatch player, you now have a new option for live broadcasting your gameplay. Thanks to the previously announced partnership between developer Blizzard and Facebook, gamers can now stream to Facebook Live with just one click. The feature is called Blizzard Streaming, and it's not just limited to the recent hit Overwatch, but works with any of the developer's games, including Hearthstone, Heroes of the Storm, and Diablo 3.
Blizzard Streaming officially went live on Friday as part of an update to the Blizzard client. Once the update is installed, users can connect their Blizzard and Facebook accounts, and then begin streaming gameplay to the social network via the camera-shaped button in the upper-right corner of the screen.
There are a few limitations at this point, namely that the feature is currently limited to users in North and South America, Southeast Asia, Australia, and New Zealand, and unfortunately for Overwatch players on consoles, can only be used on Windows PCs. The official announcement says that Blizzard Streaming will be rolling out worldwide, as well as coming to Mac, in the near future.
It's clear this partnership between Facebook and Blizzard is taking aim at Twitch, currently the largest game streaming platform. For Facebook, it's a chance to expand its new Live feature with an immensely popular game like Overwatch, which has consistently been in the top five viewed games on Twitch since it launched in May.
Meanwhile Blizzard's co-parent, Activision, also benefits from having another outlet besides Twitch and YouTube for its games to be promoted on. Earlier this summer Activision began using Facebook Live as another option for viewing the company's official e-sports events, including Call of Duty MLG tournaments.
SOURCE Blizzard