Facebook Instant Articles debut in iPhone app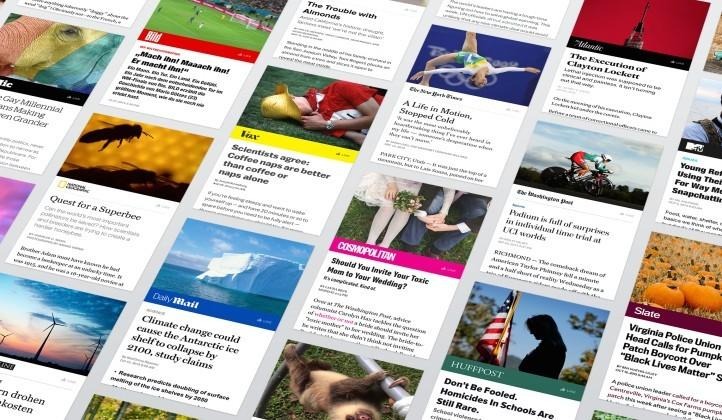 Facebook's new Instant Articles feature, which converts news articles from a wide range of sources into quick-loading pages that display right in users' News Feed, is now coming to mobile users months after debuting on the web. The social network announced that the format is rolling out to its iPhone app, with Facebook's Chief Product Officer Chris Cox saying that there will be thousands of Instant Articles appearing each day.
Instant Articles can load up to 10 times faster than regular links to other websites, says Facebook, and they are much more likely to be shared by users. The format will be designated with a small lightning bolt in the top right corner of posts in the News Feed. Android users won't be left out, however, as a beta for that version will be released soon.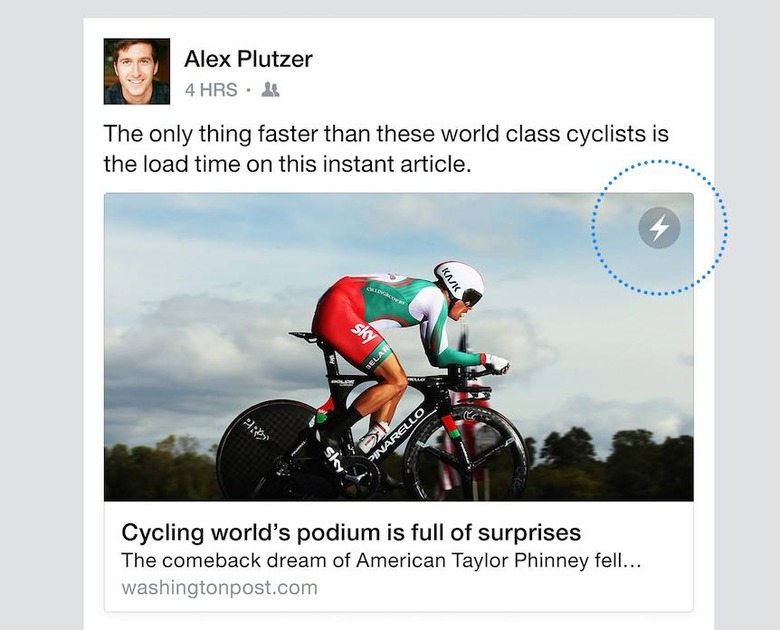 Dozens of new publishers have also joined Facebook in supporting the feature, including the Washington Post, Slate, Vox, Huffington Post, CBS News, Business Insider, and Mashable. While publishers were originally hesitant to get on board, but it seems they quickly realizing just how much of their traffic can be driven by Facebook.
Cox says that one of the reasons Facebook is looking to push Instant Articles is because they offer a much better mobile experience, both within the Facebook app and overall. Similar to other rival features like Apple News and Google's new Amplified Mobile Pages, Instant Articles remove advertisements and other unnecessary code from the websites to improve load times, but still include media like photos and video.
SOURCE Facebook