Facebook Home gains favorite apps tray via basic Android app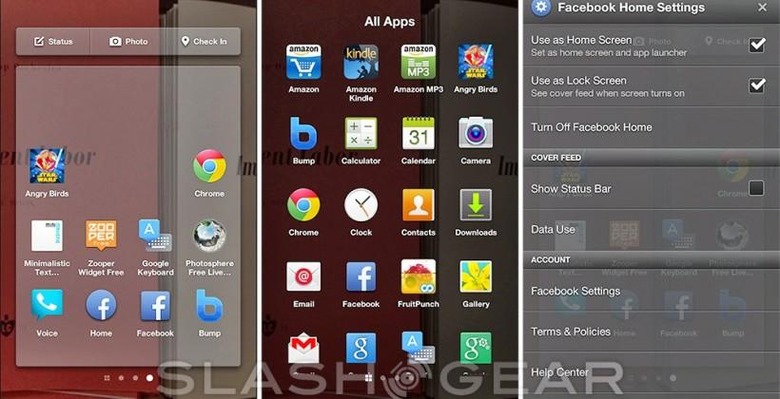 Facebook Home and the regular Facebook Android app both received updates today that should prove useful to users. The normal Android app is getting some improved sharing features, including the ability to easily change who can see a status update or photo that you've shared by choosing either Public, Friends, Only me, or Custom.
As for Facebook Home, it now has an app tray dedicated for your favorite apps, that way you can have them front and center for easy access when you need them. Unfortunately, that's all you'll get with this Facebook Home update, but the additions to the regular Android app for the social network should be a slight boost.
Other updates with the Facebook Android app include the ability to send multiple photos in a single message, as well as the usual stability and memory improvements, along with a handful of bug fixes. This isn't a huge update by any means, and definitely not a game changer, but we have to say that the addition of the favorite apps tray was really needed. One caveat, however, is that we've noticed that the Facebook Home update kills support for the HTC One and the Galaxy S 4, both of which were added to the list of supported devices last month. We're not sure if it's something on our end or not, so let us know if it's working for you on these two devices.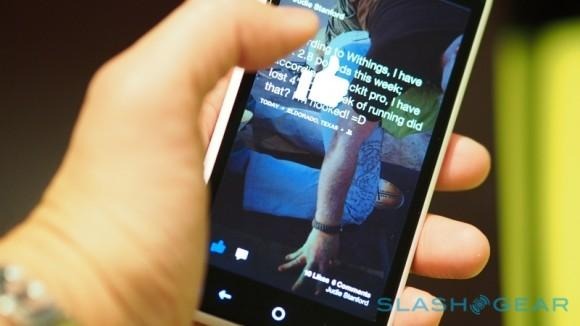 While the addition of the new app tray is significant, the update probably won't change the minds of Facebook Home naysayers. While Facebook boasts that Home received over a million downloads as of last month, the new app launcher doesn't quite seem popular enough that users are willing to get a dedicated "Facebook phone" of sorts that comes with Facebook Home, as HTC First sales have most likely been dwindling.
Today's update comes in one package, meaning that the update to the Facebook Android app and the update to Facebook Home comes in the form of a regular update via the Facebook Android app, making it a bit easier to get the new features without having to download two separate updates.