HTC First reportedly discontinued by AT&T: Facebook Home hopeless?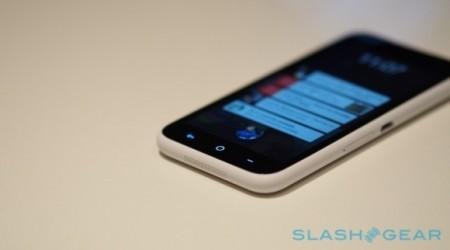 This week it's become apparent that not only are sales of the HTC One lacking – that device also known as the first "true" Facebook Phone – the software isn't doing so hot either. As the Facebook Home software for Android reaches 1 million downloads, it also falls off the top 100 downloaded apps list. Much less exciting than it was when it first launched – finding more excitement specifically on SlashGear's own Facebook page than any other subject in the past few months (barring the GALAXY S 4 and the HTC One, of course).
According to a "trusted source" speaking with BGR, the HTC First has already been scheduled for an "end of life" date. This means that the device will no longer be sold in stores, its support date will be shorter than expected, and the carrier will no longer be advertising for it (of course).
This news comes soon after the device started its pricing at $199 several weeks ago and just last week started a sale for less than a dollar. This pricing indicates that either Facebook, HTC, and AT&T decided they'd sell as many phones as possible to get the word out about how great it was, or they simply haven't had as many sales as they'd liked – so few that they're getting rid of what they've got before they axe the program.
If such a tip were true, this would be a bad sign for Facebook. That's needless to say, but it should be said nonetheless. With suggestions out in the wild this week that the crew creating Facebook Home were actually a bunch of landlubbers – or iPhone users working on Android software, that is – it should come as no surprise that pitting the HTC First up against the iPhone would have had little chance at success.
"Factor in things like the complete lack of support for widgets and the inability to tailor who gets included in Cover Feed, and Facebook Home stumbles out of the gate. As a result, it's difficult to recommend it to anybody other than those solely committed to Facebook (and even those most fervent users of the site were mixed when we showed them Facebook Home and explained what it offered), and if you're also a Twitter user, or a Google+ user, or rely on other messaging apps like WhatsApp, LINE, or others, for every advantage Facebook Home provides, there's a compromise to be made elsewhere." – Vincent Nguyen, Facebook Home Review
Of course because of this perfect storm scenario, SlashGear encourages you to take it all with a spoon full of salt – and make sure you wait until AT&T and Facebook release more official numbers to their investors before you break out the torches and tinfoil hats!