Facebook for Feature Phones launched with free data on certain carriers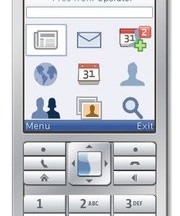 Facebook has announced a new mobile app, targeted at regular cellphone users rather than those with smartphones. Facebook for Feature Phones is a Java app, and will reportedly work on more than 2,500 devices from Nokia, Sony Ericsson, LG and others, giving access to the homescreen, wall posts, photo galleries and even contacts synchronization.
The app has also been announced alongside a new deal with select carriers, which will – for a 90 day period – be offering free data access to Facebook for Feature Phones, as with Facebook Zero. Fourteen operators have signed up to the scheme, with more in the pipeline.
You can download Facebook for Feature Phones by visiting http://m.fb.snaptu.com/f/ on your device. The full list of carriers and countries offering free access is below.
Launching today:
Dialog (Sri Lanka)

Life (Ukraine)

Play (Poland)

StarHub (Singapore)

STC (Saudi Arabia)

Three (Hong Kong)

Tunisiana (Tunisia)

Viva (Dominican Republic)

Vodafone (Romania)
Launching soon:
Mobilicity (Canada)

Reliance (India)

Telcel (Mexico)

TIM (Brazil)

Vivacom (Bulgaria)