Free Facebook mobile site launches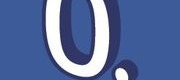 Facebook have launched a new mobile site, 0.facebook.com, intended to offer speedier access from cellphones, tablets and MIDs to social networking.  The new site will live alongside, rather than replace, the existing Facebook Mobile; that's because the company has negotiated free access to 0.facebook.com with over 50 mobile operators worldwide.  That means subscribers will be able to check their Facebook walls, send messages and manage friend requests without paying a cent in data fees.
A side-effect of that is limitations on what content can be viewed through the new mobile site.  Likely to be frustrating to most users is the absence of photo support: while you can see links to galleries on 0.facebook.com, to actually view them you have to leave the page and go to Facebook Mobile (thus pay data fees).
The full list of countries and mobile networks participating is in the gallery below.  Facebook expects to sign up Telstra in Australia, Movistar in El Salvador, SFR in France, XL in Indonesia, DiGi in Malaysia, Telecom NZ in New Zealand, SMART in the Philippines, Vodafone in Qatar, Digicel in Suriname and Trinidad and Tobago, 3 in the UK, and MTN in Cameroon and Guinea Conakry "soon".