Facebook denies HTC phone rumors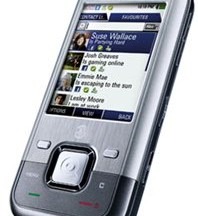 Facebook has denied reports that HTC is making a Facebook-branded smartphone, with a spokesperson suggesting "the rumors around there being something more to this HTC device are overblown." According to Dan Rose, Facebook's head of business development, the speculation is simply over-assumption based on "just another example of a manufacturer who has taken our public APIs and integrated them into their device in an interesting way."
As for whether the HTC device – which is expected to be announced among a range of handsets at MWC 2011 next month – would be Facebook branded, Rose was even more blunt. "No" he told reporters at an event in London this week.
Although Facebook phone rumors have persisted for some time now, this latest batch suggested that HTC would produce two devices for the social network, offering support for Facebook Voice calls and putting the news page on the homescreen. The devices were expected to be Android-based, and SlashGear has heard separately that at least one would include a physical QWERTY keyboard.