Facebook app update tips terrible smartphone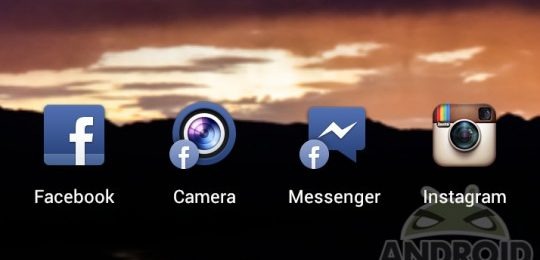 This week the folks at Facebook have updated their Android application to a version that adds two icons to the app tray and in doing so tips how a Facebook phone with HTC will end up working later this year. Though HTC has already created several Facebook Button devices – starting last year at MWC 2011, they've now reportedly got plans to make a more full-fledged Facebook device later this year. This does not stick with their plan to stay small with the models and the HTC One series of course, and also doesn't bode well given the relatively negative feedback the new Facebook app integration has received over the past 24 hours.
What you'll see above is a screenshot taken from Android Community's post on this same subject, with Instagram in the photo as well to illustrate that no, Instagram was not installed with this update but yes, it does still work with the app. Like hundreds if not thousands of other media-sharing apps, Facebook is already an option without Facebook's input. This is one of the main criticisms of the Facebook app's update bringing on two unasked-for shortcuts to the mix. Have a peek at a few reviews of the app from Google Play here: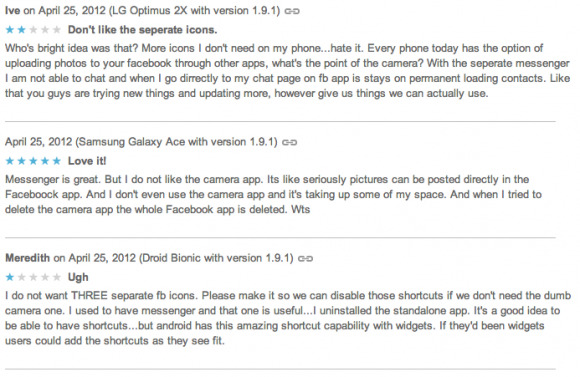 Because these reflections are not so nice and tidy as Facebook might have hoped they would be, it's very possible that the plan to create an entire Facebook-themed smartphone is in HTC's plans at all. The rumor mill is fickle, and there are indeed liars out there. What we've got to consider, on the other hand, is that Facebook has already gotten so far as to add a physical button to several smartphones over the past year. They did it before, and they'll likely try to do it again, even if those phones didn't go to far for sales.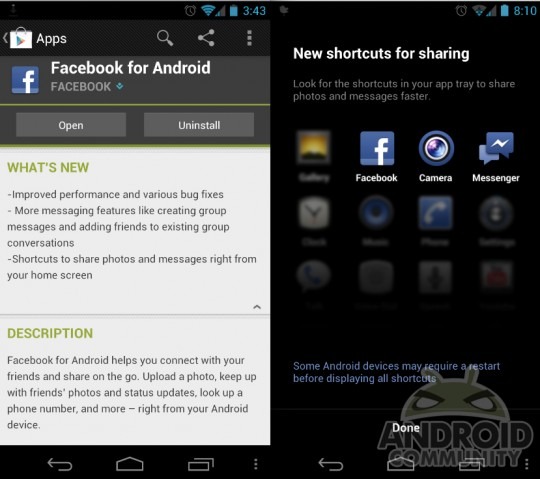 Have a peek at the timeline below and see what we've seen in the Facebook phone saga thus far. Will we see an(other) HTC Facebook phone in the near future? It's very, very possible.
BONUS: Facebook has also begun working with Native App Linking, this also pointing toward a Google Chrome-like future in which Facebook is your operating system as well as your social network:
[vms 74cef251d56544a3cf02]