It's finally time for you to gain a perfect understanding of how the town of South Park Colorado is set up. The developers at a group called "Tool" have created a VR experience out of the television show, allowing it to be seen by both the web browser and the VR headset Oculus Rift. It's open, it's free, and it's up for viewing right this minute.
Below you're going to see a demonstration of how this experience was made. If you want to jump right into the experience yourself, have a peek at the [South Park VR portal] right this minute. Make sure you're ready to jump right in though, it's full-window and ready to roll.
If you're ready to roll with your Oculus Rift headset right this minute, you'll want to head to Tool and scroll to the very bottom of the page – there you'll find a ZIP file. Have at it.

Above you'll see South Park mapped out – this experiment may look simple, but it took more than a little effort in creating the city faithfully.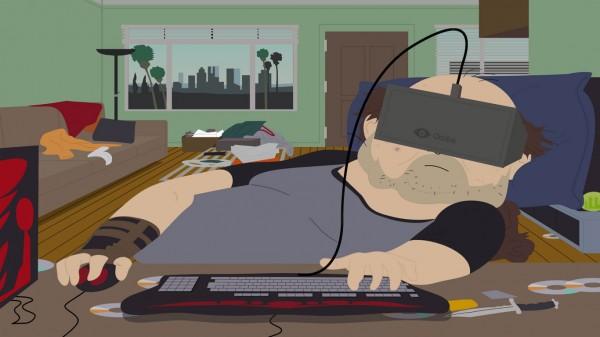 This experience was created in Unity, a gaming engine that allows quick porting from one platform to the other – like web browser to Oculus Rift, for example. We're crossing our fingers that this experience will be brought to mobile for the Google #Cardboard experiment as well – just for the heck of it. That's virtual reality on your smartphone.
VIA: Engadget