Ex-eBay Meg Whitman Shoe-In For HP CEO Role Tip Insiders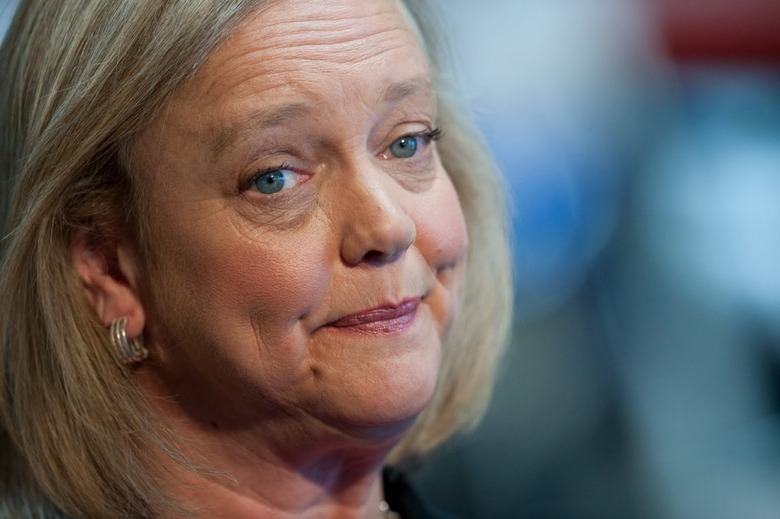 HP is indeed set to replace CEO Leo Apotheker with former eBay chief Meg Whitman, according to new leaks, with the stumbling computer manufacturer apparently waiting until the close of markets to spring the change. Although initially billed as a potential interim CEO, Whitman will in fact be HP's permanent choice AllThingsD's sources reckon; "Meg is not someone who wants to be a steward of a process to find another CEO for HP," one of the insiders is quoted as saying. Instead, "she wants to run the company and be a strong leader for what she considers an important tech powerhouse."
"Tech powerhouse" HP may be, but recently the company's batteries have been running on empty. Underwhelming sales of the TouchPad - only considered a consumer must-have when HP slashed the price to a loss-making $99 apiece – and a stagnating PC market in the face of continued Apple growth have led the company to explore spinning off its entire hardware business. Where, exactly, it could spin it to remains to be seen, however; HP reportedly attempted to foist the personal computing group onto Samsung and LG last year, with no success.
That will be one of Whitman's first challenges, assuming she does indeed take the role. Apotheker has only managed eleven months as HP CEO, taking the role after previous chief exec Mark Hurd was forced to resign after allegations of sexual harassment.