Evernote Gets 4x Sync Speed Boost As Note App Preps For Wearables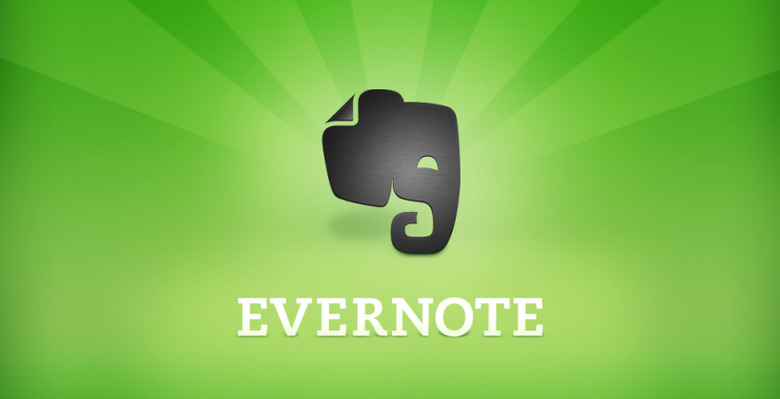 Evernote has supercharged its note synchronization, making the system around four times faster across both mobile and desktop versions. The new speed boost required a complete redesign of the company's sync architecture, CEO Phil Libin says, though the differences will be most noticeable for those with a huge number of existing notes or shared notes. However, it's also said to be just the start of the changes Evernote has in mind.
So far, everything Evernote has tweaked has been server-side. The company loaded up the new sync engine several weeks ago, and has been testing since then, with the final migration taking place today. That way, nobody was disturbed in their Evernote use as the system transferred over.
Next, though, will be a refettling of the Evernote apps themselves, which is also expected to increase performance. Finally, Evernote will have new APIs for third-party developers to take advantage of, so that the note taking service's links with other platforms get a kick too.
For the moment however there's nothing that needs to be done to enjoy the performance increase, though if you're interested in the tech changes behind the scenes there's more detail on Evernote's technical blog.
Libin bills the changes as not only to prepare Evernote for an increase in text, photo, audio, and video notes, but for new form-factors of devices looking to push and pull content to and from the cloud. The performance gains will benefit Evernote's future "factoring in the rapid increases in mobile usage [and] wearable devices" he teases.
Evernote support is already offered on Google Glass, added to the wearable computer back in May last year. Users can save photos and text notes to the cloud directly from the headset.