Even more Grand Theft Auto V screenshots released by Rockstar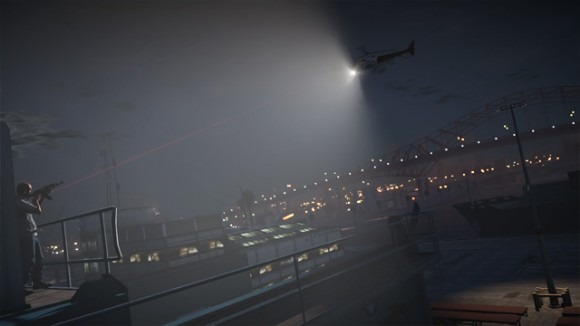 Like clockwork, Rockstar has released another round of Grand Theft Auto V screenshots. The developer has been slowly releasing these screenshots throughout the week, starting with three on Monday and another three on Wednesday. By the time Wednesday's screenshots had hit, we assumed that Rockstar would release another batch today, and it turns out we were right.
This time around, however, there are four screenshots instead of just three. Pretty awesome, right? Monday's screenshot gave us a look at transportation, Wednesday's offered a glimpse at leisure activities, but today it's all business baby. As with the screenshots from earlier in the week, these ones don't give much away, but you should be used to nondescript teases by now if you're a fan of Rockstar.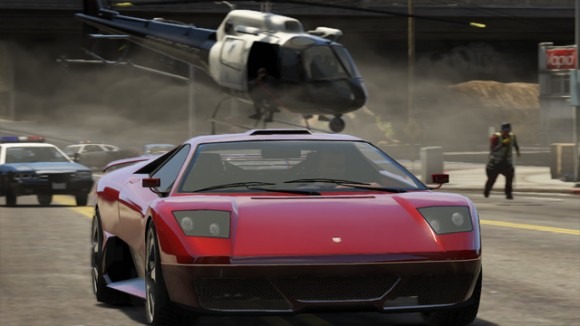 In the images, we have a police officer chasing what appears to be a person stealing a car from the back of a semi truck, a small plane flying over a rather scenic river, the necessary and inevitable car chase (complete with an extremely low-flying helicopter) and finally, in what might just be the most detailed GTA V screenshot yet, we have an image of a man aiming his gun at a police helicopter that has him in the spotlight. This brings the total number of Grand Theft Auto V screenshots to 10 for the week, though as stated above, we still don't know all that much about the game itself.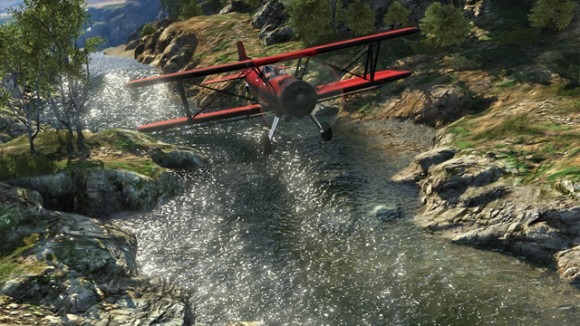 Rockstar has obviously planned it that way, wanting us to guess at what we'll be getting with Grand Theft Auto V as it slow lets new details trickle out. Sadly, it looks like this is the end of the new Grand Theft Auto V media for a while, but Rockstar does say that it will be back in a few weeks with more. Whatever Rockstar will be revealing next, we'll have it for you right here at SlashGear, so be sure to keep checking back.