Has Tesla's Supercharger Network finally met its match?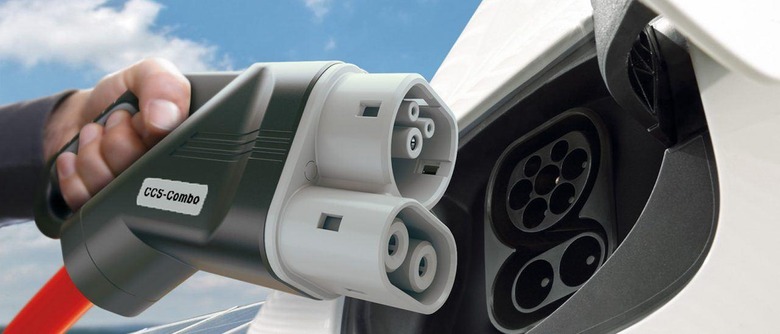 Tesla's Supercharger network is arguably the jewel in the EV company's crown: without it, after all, cars like the Model S would be far less appealing for everyday transportation. Now, though, a consortium of traditional automakers is partnering up to eclipse Superchargers with a more widespread connector than Tesla's proprietary plug. Including big names like Volkswagen Group, BMW, and Daimler, the joint venture aims to make all-electric long-distance travel a reality, in Europe at least.
BMW Group, Daimler AG, Ford Motor Company, and Volkswagen Group with Audi and Porsche have all inked a Memorandum of Understanding to build out the network. The goal is around 400 ultra-fast charging points at sites spread across Europe, focusing on enabling electrified travel on highways and major thoroughfares. The system will be brand-independent, so that whether you have a BMW i3 or a VW e-Golf, you'll be able to charge it up.
Whereas Tesla's Superchargers rely on the automaker's own connector, incompatible with the ports used on other EVs and plug-in hybrids, this new joint venture's system will rely on a far more commonplace plug. It'll build its chargers around the Combined Charging System (CCS), a two-component plug that's already widely used by vehicles from all of the participating firms. What's particularly interesting, however, is just how much juice that connector will supply.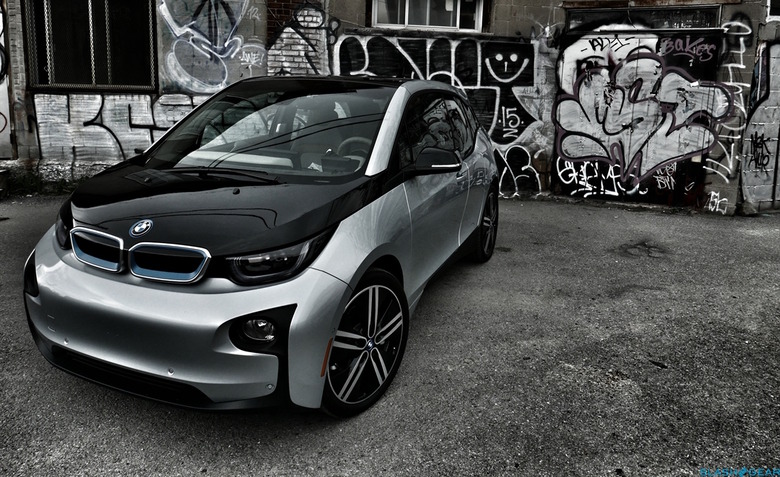 Power levels of up to 350 kW will be delivered, with DC fast charging support for those cars with suitable hardware onboard. It's a considerable step up from the current charging infrastructure, within which 150 kW sites are still rare, and many deliver just 50 kW. Tesla's Superchargers currently top out at around 145 kW.
The upshot will be much faster recharging times similar, the automakers suggest, to the time spent refueling a traditional gasoline vehicle. Of course, it will rely on the vehicles themselves being made compatible – not every electric car has the hardware installed for DC fast charging, and even then it might not support the maximum 350 kW rate – but the assumption is that, as points offering that proliferate, so will cars that can take advantage. The group expects installation of the new charging stations to kick off next year.
Although the initial target is around 400 points, the goal is to have "thousands" available across Europe by 2020. Notably, though BMW Group, Daimler AG, Ford Motor Company, and Volkswagen Group will be equal partners in the Joint Venture, and make "substantial investments" into its development, any vehicle with a CCS charging connector will apparently be able to utilize the system. That even includes Tesla's cars, which can be fitted with a CCS adapter.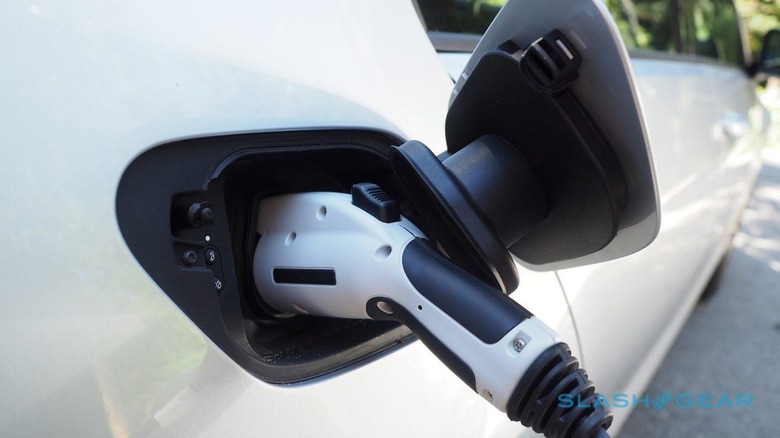 Other automakers are invited to collaborate as well, the four founding partners say, as are regional partners. "The availability of high-power stations allows long-distance e-mobility for the first time," Dr. Dieter Zetsche, Chairman of the Board of Management of Daimler AG and Head of Mercedes-Benz Cars, said of the agreement, "and will convince more and more customers to opt for an electric vehicle."
Yet to be announced are where the first charging points will be located, and how much they'll cost to take advantage of. Currently, Tesla customers have free access to Superchargers in the US and across Europe, though that is set to change. In advance of the more affordable Model 3's arrival next year, Tesla is changing its policy so that newly-ordered cars will only get a relatively small amount of free charging; anything beyond that will be charged for, though the company says it will be a fairly nominal amount.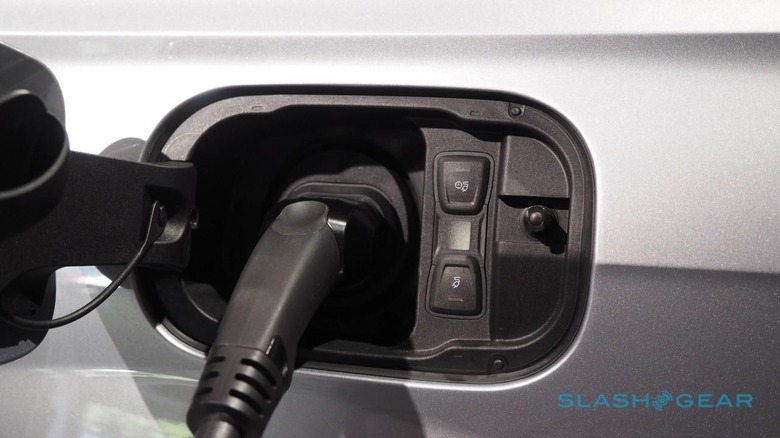 It's a big strategy change for the traditional car companies, which have generally insisted that infrastructure is not something they feel the need to get involved with. Although many EVs on the market come with membership in some sort of charging scheme, they're still third-party projects separate from the automakers themselves. User confusion about charging port types, power levels supplied, how to pay, and where to go to recharge has left Tesla's system looking all the more appealing.
Moving forward, however, luxury EVs from Audi, BMW, Mercedes-Benz, and Porsche could potentially offer free electricity as a perk, with the cars infotainment systems helping guide drivers to not only the closest charging point but the one which will top their battery up at the quickest rate. Given each of the Joint Venture members have significant electric car plans for the coming 5-10 years – Mercedes, for instance, plans ten such cars by 2025, with its first EQ-branded electric SUV coming by 2020 – that's a big potential lure.