EU sees Motorola's anti-Apple patent ploy as antitrust, Commission warns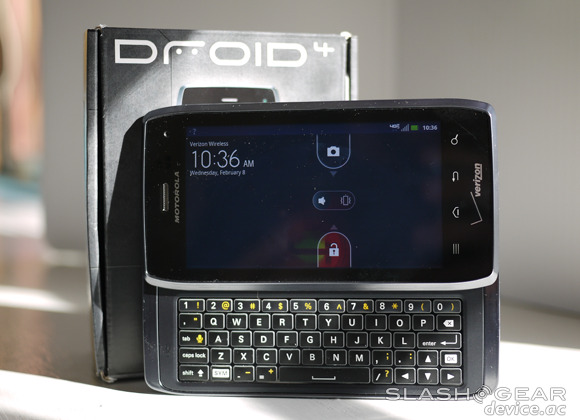 Motorola abused its dominance in wireless patents when it tried to block Apple's iPhone in Germany, the
has judged, potentially paving the way to official antitrust penalties against the Google-owned smartphone firm. The EU had been investigating Motorola's use of standards-essential GSM patents to spar with Apple in Europe, citing the company's intention to chase sales injunctions over use of technologies that had been agreed as core to the GSM standard, despite Apple suggesting it was willing to license them.
The so-called FRAND patents – patents which must be licensed under "fair, reasonable, and non-discriminatory" terms, as they are standard-essential – were intended to make a level playing field on which all mobile device manufacturers would begin. However, Motorola Mobility took a more aggressive stance, with reports that the company
was demanding around 2.25-percent royalties
, a figure Apple insisted was nowhere near fair.
The EC apparently feels the same way, at least according to these preliminary findings. The Commission will send a Statement of Objects to Motorola Mobility, laying out its concerns as well as highlighting the fact that it believes Motorola acted in a way that led to less consumer choice.
"The protection of intellectual property is a cornerstone of innovation and growth. But so is competition. I think that companies should spend their time innovating and competing on the merits of the products they offer – not misusing their intellectual property rights to hold up competitors to the detriment of innovation and consumer choice" Joaquín Almunia, Commission Vice President in charge of competition policy, EC
However, it's not to say that the final outcome of the investigation will rule in the same way as the Statement does. Motorola – and new owners Google – will now have to demonstrate to the Commission that, by pushing ahead with a request for injunctions when Apple had already said it would license the patents and allow for a third-party to negotiate the terms, it did not commit antitrust-style behavior.
Even if the company's lawyers can do that, there still remain other complaints leveled against Motorola. Microsoft
also accused the company of antitrust
, claiming that Motorola insisted on 1,125x the going rate in royalty payments, when it came to licensing video playback and wireless connectivity technology in PCs and Xbox consoles.
[
NYTimes]